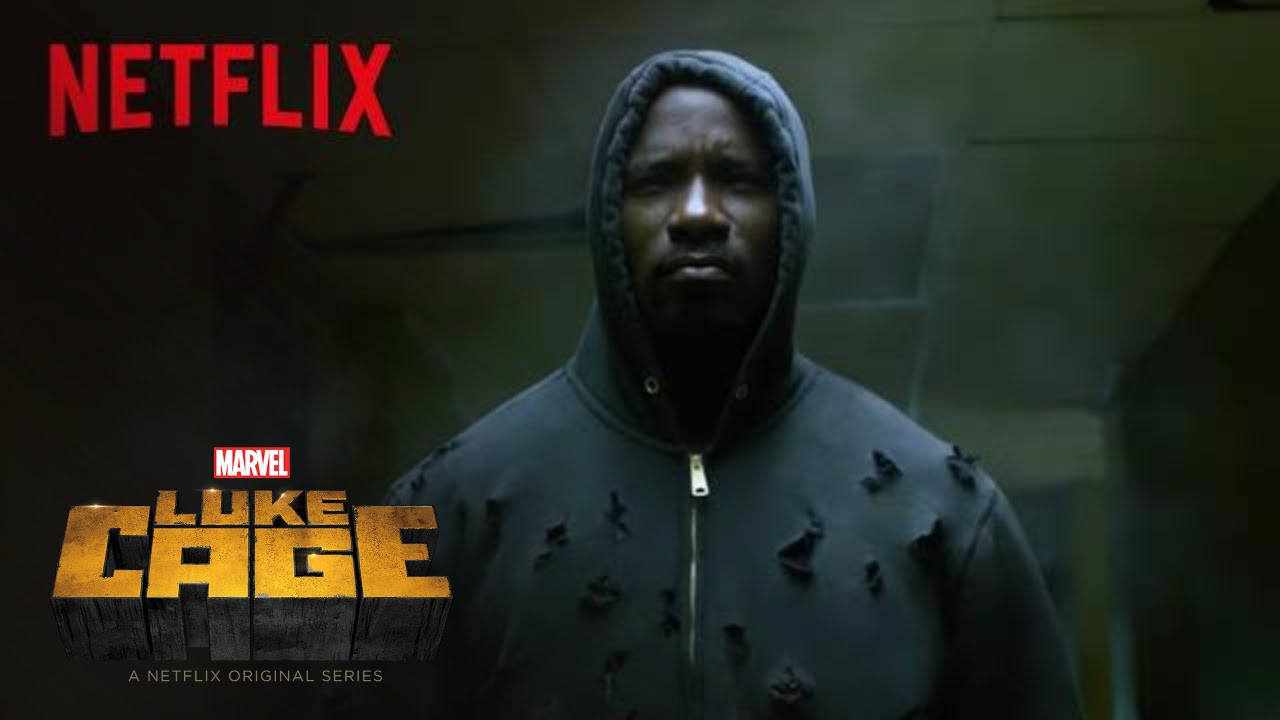 Like many other comic book fans out there, I was excited to see Marvel start to tell stories about heroes outside the realm of their Cinematic Universe (MCU). Since its beginning, the Marvel Netflix Universe has done an amazing job of introducing new and memorable characters in a fashion that adds a certain humanity to the stories the cinematic universe lacks. Marvel's Luke Cage is no exception.
From the first episode we are introduced to Luke Cage, the Black Hercules of Marvel Comics. Telling the story of a fugitive turned superhero, Luke Cage looks at the rise of the titular character as he continues to search for his place in a world that labels him a freak, while at the same time waging a one-man war against crime in Harlem. I could go on about the plot and how exceptional it is, but I'd rather let you as the audience watch it while I talk about the actual characters that influenced the series the most.
The portrayal of Luke Cage by Mike Colter is by far the best portrayal of a superhero I've seen since Robert Downey Jr.'s Tony Stark. Colter was at first reluctant to play the character because of his characterization in the comics; but after series creator, Cheo Hodari Coker, reassured him that Luke would not be the same character trope, he signed on and made his appearance in Marvel's Jessica Jones. His initial appearance on Jessica Jones was memorable, much like Jon Bernthal as The Punisher in Marvel's Daredevil.
Colter is able to push Cage even further in his own series as we learn more about his past and what makes Luke tick. He shows us a less vulnerable version of Cage as he tries to figure out what his next move will be, which ultimately leads him to a call to action as he undoes the damage done on Harlem by crime, specifically by Cornell Stokes, a.k.a Cottonmouth. Speaking of Cottonmouth, let's talk about Mahershala Ali and his stellar performance as the nastiest nightclub owner in Harlem.
I've always enjoyed Mahershala Ali's performances; from Remy Danton in House of Cards to Moses Washington in Free State of Jones, he has such an interesting variety between performances, a talent that is hard to come by for most actors. He is somehow able to command the audience's attention while simultaneously extracting incredibly raw emotions from his characters. As Cottonmouth, he is able to give a Godfather– type performance as his character attempts to monopolize Harlem. His introduction in Episode 1, "Moment of
Truth" sends such a powerful message to the audience as to who Cornell Stokes is and why he should be feared. In all honesty, next to Luke Cage himself, Cottonmouth carries the series in a way that makes him not only a relatable villain, but a true adversary for our hero to do battle against. As is the case in all of Marvel's Netflix shows, the villains are the true stars of the show.
Representing the other side of the law is Detective Mercedes "Misty" Knight, played terrifically by Simone Missick. Much like Cottonmouth, this is her first introduction into the MCU. And what an introduction it is. Missick gives such a dominating and commanding performance as the hardened Harlemite looking for justice. She brings the character into her own and makes people aware of how strong of a personality she is. Knight is not the damsel in distress, the wife, or even the girlfriend. She is strong willed and can take care of herself. It is rather important in a series like this considering how much a male dominated cast there is.
To go further into strong female characters, Luke Cage introduces us to Claire Temple played by the lovely Rosario Dawson. Temple has been a sort of voice of reason throughout the Marvel Netflix Universe. Since her first appearance in Marvel's Daredevil, she has reached Stan Lee levels of cameo throughout each series. It is not till Luke Cage that she comes into her own trying to help Cage find himself and reach his true heroic potential. To quote Colter on Temple as a character: "Because she plays a nurse that basically seems to be in the right place at the right time, and she's very good at helping out superheroes who are in need." This type of personality is what makes her such an intriguing and memorable character; the guardian angel for superheroes.
Sweet Christmas, now that the character analysis is done, it's time to get into the actual review of the series as a whole. Much like all the other Marvel Netflix series, Luke Cage carries its own unique sense of style and storytelling that makes it such a captivating watch. While Daredevil was a crime thriller and Jessica Jones a detective story, Luke Cage serves as a modern take on the Blaxploitation film. And that's what makes it so good.
It might not be as strong as the other two series', mostly due to the second half of this season, but it's still able to hold itself up. What serve as the driving factors are the characters and the overall messages it is trying to deliver through Cage's story. The whole idea of a bulletproof black superhero is something that is relevant to
today's issues and having Luke Cage around is what we deserve for sure. He's the Black Hercules and it's nice to see a black man as a heroic figure in this day and age. Filled with drama, action, and at some points humour, Luke Cage gets a thumbs up for pure greatness.