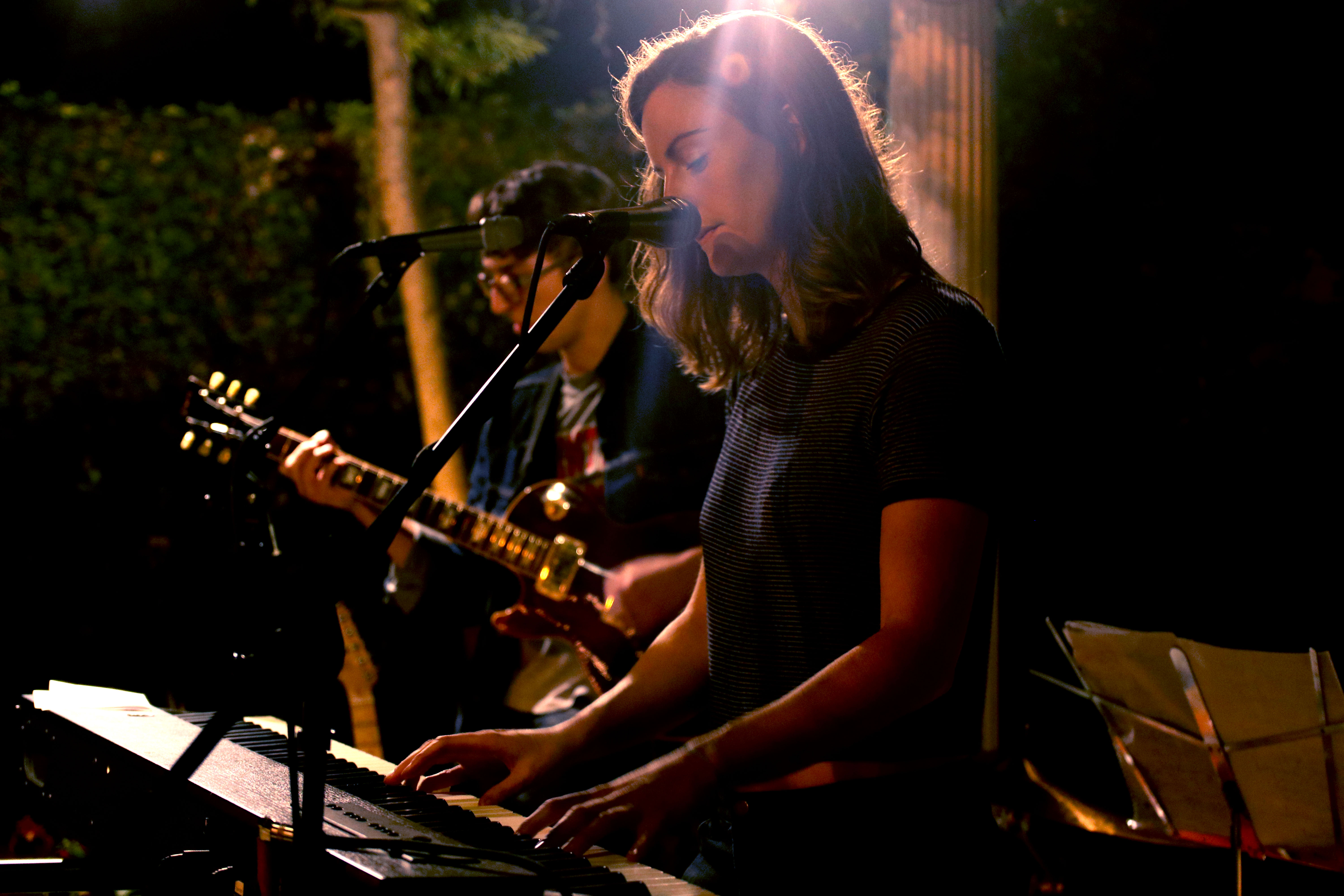 SCAD Radio sits down with indie-rock singer, pianist, and guitarist Charlotte Berg before her performance at Savannah's Foxy Loxy Cafe.
The Nashville based musician wrote and recorded her first album It's the Damsel Who Decides, released in 2016, and is currently promoting it around the country.Her newest album, Unnatural, will be coming out March 17, 2017.
Here's a look at SCAD Radio's interview with Charlotte Berg.
---
Katerina at SCAD Radio: How did you get started as a musician?
Charlotte Berg: I started playing piano when I was 8 and I always sang a lot, just around the house. And then in college when I was 20, I had a really bad year in college and I started playing piano for 3 to 4 hours a day to cope with it. I started writing after I discovered Missy Higgins, who is, like, my favorite musician- she's my music idol. Then, I moved to Australia and played for 3 years in Melbourne, Australia, and then after that I wanted to make it a full-time career, so I moved to Nashville, because Australia is great, but they don't really have the support necessary to help someone do it full-time. You can get paid for bar gigs, and you get paid alright, but that's the furthest you'd ever go with it.
Katerina: What made you move to Australia?
Charlotte: Well, Missy Higgins is from Australia and that kind of made me want to do it, but I also just wanted to live somewhere other than the U.S. after college. I traveled abroad a couple of times before that and thought it would be fun to go to an English-speaking country for once. I met a lot of Australians traveling other places and got along with them.
K: Who would you say are some of your biggest influences?
C: Other than Missy Higgins…this is always a hard one. I loved Elton John! I used to listen to a lot of Elton John and play a lot of his stuff on piano. Norah Jones and Bon Iver. Just tons and tons, I could go on forever, but yeah a lot of female artists like Norah Jones and Missy Higgins and Fiona Apple.
K: How would you describe your style?
C: I think most other people call it indie-rock or alt-rock, but kind of more ambient. My guitarist is amazing, Anthony, does a lot of really cool string-sounding and trippy kind of electric guitar over everything.
K: When did you know that you wanted to pursue this as a career?
C: When I was 20, but I didn't think that that was actually a possibility until I moved to Australia and I had to convince my brain that I should try, because I knew that it was not going to be easy. So, when I was about 24, I decided to actually try and do it. So yeah it was a bit later than some people.
K: That's really admirable though, because it is such a hard business. What are some of the biggest challenges you face?
C: Oh my goodness [laughs], there's not enough time! Well, money speaks a lot nowadays more than anything, because I think with advertising- I mean with everything- art is undervalued and I have all of my friends who are musicians, and we have music on Spotify and a million other places and we don't get paid for it. And venues tend to ask us to pay to play, but not Foxy Loxy which is wonderful- they're paying us- but along with that, you deal with some sexism in the industry. Some of my female musician friends have taken on a male persona when they e-mail, just to get gigs, which is hard. So there's that, and mostly it does cost a lot of money just to do music, and it's getting harder and harder to get paid for it. But if you love doing it, and it's not my objective to become a millionaire, so it's just to do it and love it, so then you can just keep pushing forward.
K: What do you primarily write about in your songs?
C: I write from a very honest, personal place. That's always the music that really speaks to me, so I like to write about things I've gone through or things friends have gone through, and things I'm maybe embarrassed to say in person. Although I'm a pretty upfront person, but things that feel uncomfortable I'll say in music.
K: If you had to pick a song off of your first album, It's The Damsel Who Decides, which did you have the most fun recording?
C: Oh gosh this is hard. I think probably Let it Burn. It has some really fun kind of earthy-sounding drums which are fun to play to. But the one that's most special to me probably was Turning into Nothing. It's just me and a guitar and it's about me and trying to do music. It always makes me feel something when I play it. It's just a very clear example of what was in my head came out the right way. It always makes me choke up a little bit when I sing it.
K: Where did the name of your album come from?
C: It's a song lyric in Right Through You and I actually showed my mom the album when it was finished before it was officially out, and she heard it and she said "that should be your album title". And my mom was an English major at Harvard. She's a really great writer, but she doesn't write music. She does a little bit, but that hit, like that's kind of a clunky-sounding title, but I like it. I think it encapsulates the energy of it, like "I'm gonna take control of this and not let this thing get too overwhelming or too difficult".
K: What's your biggest goal?
C: I want to travel the world and play music. I love traveling, even more than music I think. I love love traveling.
K: As a final question, what's your songwriting method?
C: After working a long day or just hanging out on a day off at my house, I'll just be playing something like guitar or piano and, I don't really try to write – it's a weird thing because I have friends who tend to write every day and do what comes out best, but I feel like I write once every 2 months or something, but words will usually come out, like they need to, I don't mean to, and something that's been bothering me just comes out and then I just finish it.  
K: Thank you so much for allowing us to do this!
C: I'm feeling lovely, you guys are makin' me feel like a rockstar! Thank you so much!
---
Stay tuned to SCAD Radio for more interviews with the best in indie, alternative rock, and more!