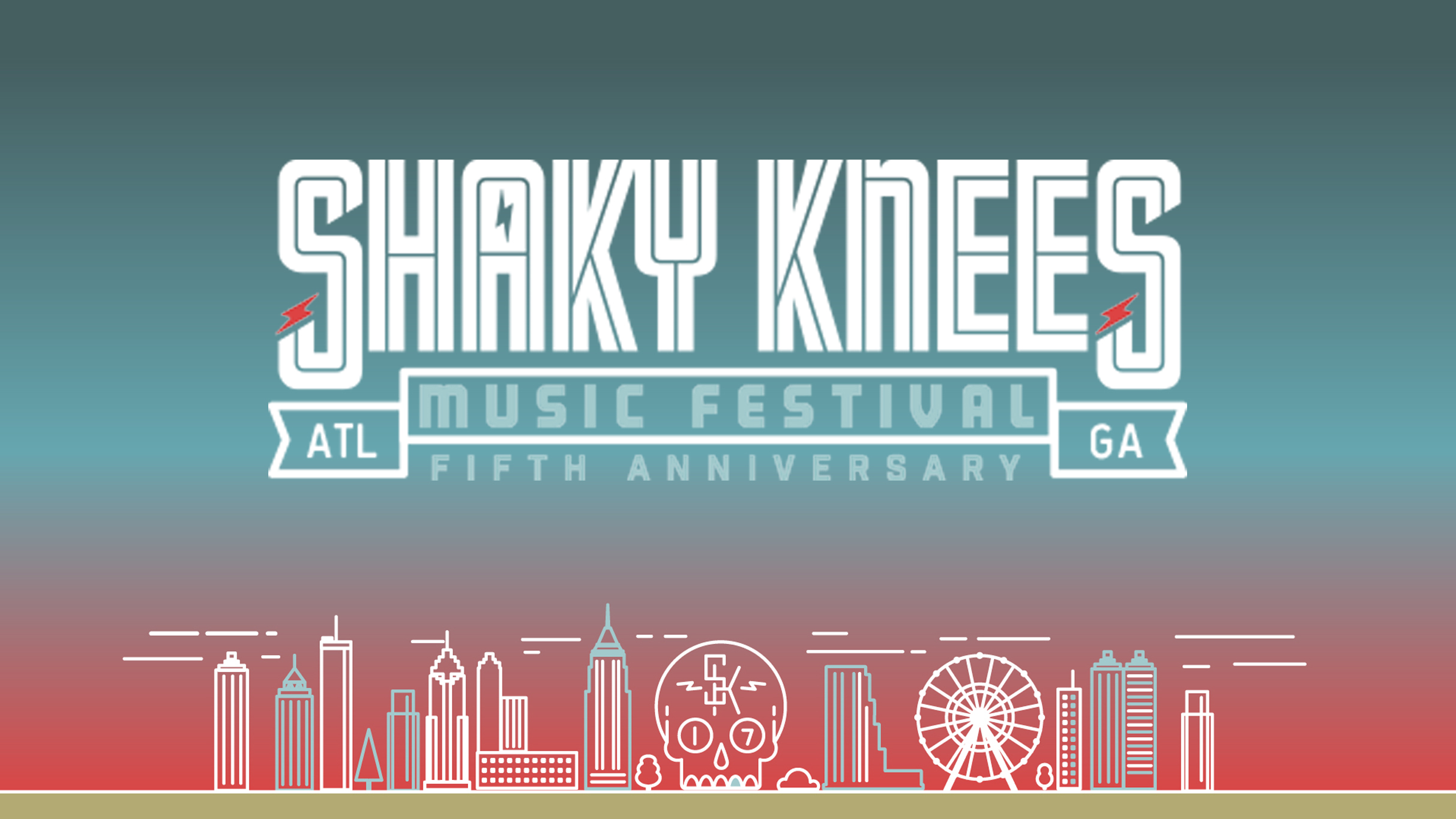 Planning on making the trip to Shaky Knees this year? Sitting on the fence, trying to decide whether or not you should go? (Hint: You should.) Here at SCAD Radio, we've been around the block a few times and covered a variety of music festivals, so we think we know what we're doing. To help you prepare for your festival going experience, we've crafted the ultimate guide that'll let you dance like a madman while still keeping you otherwise sane. And trust us, no one wants to go completely insane at a music fest. They cart those people away.
Navigating the line-up
Oh my gosh. With a line-up jam-packed with this much quality, where do you even begin? On Friday, music aficionados and dance enthusiasts alike get to jam to LCD Soundsystem, while Alternative fans get to get down with the Pixies. On Saturday, modern alt-pop fans get to rejoice with a mix of X Ambassadors and the XX to satisfy both sides of the spectrum. On Sunday, Ryan Adams and Phoenix close off the festival with their modernized approaches to synth and 80s pop. And that's just the headliners! With a line-up this diverse, there's something here to please everyone. To help navigate you through the sea of bands playing at Shaky Knees, SCAD Radio presents its top three picks for each day of the festival.
SCAD Radio's Top 3 for Friday
Car Seat Headrest
Will Toledo is an author. In Twin Fantasy and Teens of Denial, Toledo tackles the literary genres of romance and bildungsroman through the sound of lo-fi garage rock and polished alternative rock while self-deprecatingly re-examining them with a metanarrative context. In other words, he's the voice of relatability for a generation of anxious, confused young adults. Listen to the poet speak.
  Pixies
The Pixies are one of alternative rock's all time greats. There's a reason Surfer Rosa continues to appear on countless Best Album Ever lists; it's a masterful work that perfectly describes and destroys genre conventions in one fell swoop. The Pixies are sure to put on an electric performance, and you wouldn't want to miss it.
LCD Soundsystem
LCD Soundsystem is the rare band that somehow manages to appeal to the guy who collects obscure vinyl and your friend who goes clubbing every Friday simultaneously. James Murphy isn't losing his edge any time soon, no matter what he says. Be prepared to have your mind blown, Atlanta.
SCAD Radio's Top 3 for Saturday
Dr. Dog
While I'm not sure I would trust Dr. Dog to perform an operation on me, I'd probably prescribe to their unique blend of neo-psychedelia. Dr. Dog evokes the classic rock of the 60s and the 70s without trudging up old ground. Take a trip back to the past and see Dr. Dog, man.
Sylvan Esso
Despite what some may tell you, Sylvan Esso isn't a one trick pony. While the band is best known for its breakout hit Play It Right, this newly-formed band is just getting started. Sylvan Esso's fun, unique blend of electropop and folk will keep your legs moving and your knees shaking even after the show has ended. It's party time.
The xx
The xx is back with revitalized energy after the release of Jamie xx's In Color. While the band's previous efforts have rewarded listeners with their subtlety and minimalism, their latest album eschews that approach for a multi-layered direction that's refreshing yet distinctly The xx. On the forefront of their boldest work yet, the xx will definitely be a band to watch.
SCAD Radio's Top 3 for Sunday
 
Hamilton Leithauser
If modern suburbia retreated back to the poodle skirt and letterman jacket days of the 50s, Hamilton Leithauser's new album would be the soundtrack to it all. Leithauser's latest album, I Had a Dream That You Were Mine, re-traces the do-wap sound of the 50s, shades it with the aesthetic of 80s art-pop, and ties it all together with modern production. Seeing Leithauser's performance is a way to travel back in time, if only for a brief moment.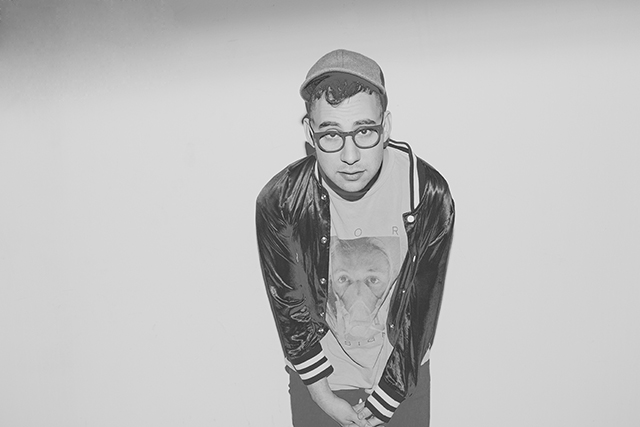 Bleachers
If John Hughes's coming of age comedies could be captured into a music artist, the end result would probably be Bleachers. Poignant and celebratory, Bleachers' music shows the struggle and triumphs of growing up through bombastic indie pop. Self-reflection has never been this poppy!
The Shins
The Shins are coming to Shaky Knees! Indie rock kings, The Shins, are back with their newest album in five years and here to put on an awesome show. These guys are guaranteed to metaphorically knock your socks off.
Want to see what other bands are playing? You can download the schedule and check out the full line-up here:
https://www.shakykneesfestival.com/wp-www-shakykneesfestival-com/wp/wp-content/uploads/2016/03/ShakyKnees17-Schedule-downloadable.pdf
What Else Can I Do?
So, what is one supposed to do when not jamming to bands and getting lost in the endless waves of people having just as much fun as you? Quite a lot, actually! There's tons of things outside of concerts to experience at the festival. Here's a sample of what you should expect.
Food trucks!
Listen. You may think this is silly, but I still haven't forgotten the food I ate at last year's festival. Never underestimate the appeal of exotic and strange food given to you out of a highly illustrative vehicle.
Random interactions with people you've never met!
Odds are, you're going to experience a little bit of downtime in-between acts. And when you're not staring absent-mindedly at your phone, you're gonna be talking to people. Last year, a person came up to me and told me I looked like Carl from The Walking Dead. I'm still trying to figure out if that was a compliment or not.
Photo opportunities!
Last year there was a giant puppet that looked like Lemmy from Motörhead. And an inflatable sex doll that went crowd surfing. There's always going to be something to document. Besides, there's going to be me. I will always be a sight to behold.
More!
These are just a few things! Everyone is going to have a different experience, but you're always going to have a memorable experience you'll tell people about for years. And really, that's always worth the price of admission.
General Tips
While there isn't a wrong way to have fun at a music fest, there are definitely ways that you can enhance your experience. By following these simple tips, you'll come across as a seasoned pro, and people will bow down at your feet because of your great wisdom. Or you'll just save yourself from a lot of headaches. Probably the latter option.
Bring a portable phone charger!
If you're anything like us, you'll probably want everyone to know how much fun you're having while you're not watching concerts. Unfortunately, this also consumes precious amounts of phone battery. Save the heartache and bring a portable phone charger that'll allow you to keep your phone energized and your friends perpetually jealous.
Get good rest before hand!
While it is tempting to stay awake all night the day before, salivating in anticipation for your fun-filled weekend, it will also make you feel like poop. Get plenty of rest a few days before the festival, because you're going to want to party your butt off without fatigue. Be the pooper, not the poopie.
Save money for merch!
The year is 2017. With the advent of virtual reality, the line between what is true and what is fake continues to blur. The selfie is no longer enough to prove existence. The only way to shatter the illusion of reality is a t-shirt. Simultaneously help your favorite bands get paid and get a cool memento to rub in everyone's faces who wasn't there. Besides, what better way is there to start a conversation other than wearing a shirt of your favorite band? There isn't*.
*We're not just saying this because we're a radio station. This is, like, a scientifically proven fact. No, I don't have the journal reference on me; I'm a radio DJ, not an anthropologist. Besides, you've probably already seen that video that passed around Facebook about the guy who collects t-shirts. You should already know this.
Wear sunscreen!
Listen. We get it. Nothing sucks worse than having to rub white cream all over your body just to avoid getting cancer, but that's them breaks. Suck it up and get through a few moments of discomfort so you don't have to feel the pain of being personally touched by the sun. You'll thank us later.
Don't forget to eat!
While you may be telling your friends the only thing you're going to be consuming is the sonic buffet of sound prepared for you, you're going to have to actually eat, too. Thankfully, the festival has a variety of food trucks to keep your tummy happy and your body chugging along. And if the food trucks aren't doing it for you, Waffle House is across the street. This is Atlanta after all.
Give yourself ample time to move from stage to stage!
While you may want to see it all, you're going to have to cut some corners if you want to experience it all. While the various stages aren't that far of a walk from each other, you're going to have to plan ahead of time for the length of time. For bands you aren't too big on, don't be afraid to leave a little early to get to see the other band you really want to. And for the big-name bands you're really excited to see, don't be afraid to get to the stage thirty minutes early to get towards the front. Trust me, there is definitely a difference between watching Jesse Hughes of Eagles of Death Metal throw a guitar in the crowd and actually catching it yourself. As the person who caught the guitar, I would know from personal experience.
Band you like get snubbed? Have some tips you want to add? Just want a place to yell about how cool music festivals are? Leave a comment on our Facebook and watch out for our on-site coverage of Shaky Knees on our Instagram, Facebook, and Snapchat!