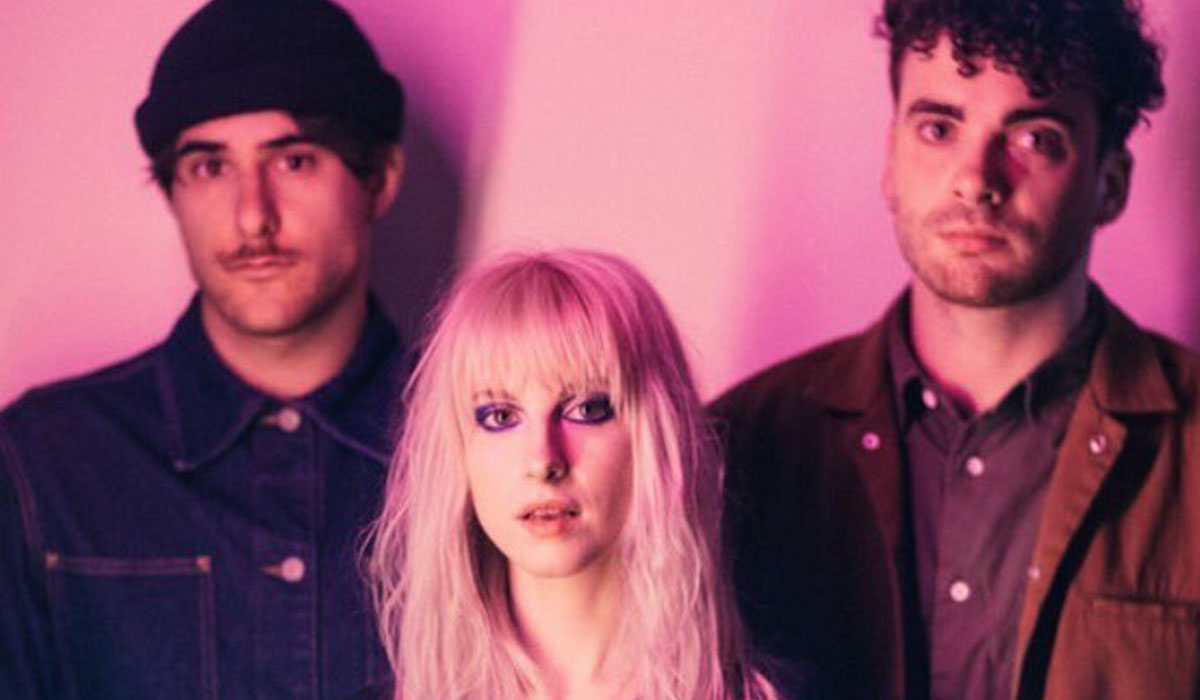 Paramore's newest album,
After Laughter
, was released on May 12, and might just contain the 2017 Song of the Summer.
"Hard Times" was the first single from the album and with its upbeat sound was an instant hit. The music video has a very 80s vibe and is reminiscent of "Saved By the Bell." Other than being a little too short for my liking, it is probably the most dance song they have ever recorded with an extremely catchy riff. And thematically, it fits perfectly into their previous work. If Song of the Summer is what they were going for, they got me.
The second single, "Told You So", is a callout to those who thought Paramore would fail when they moved away from their pop-punk beginning. The feeling is a back and forth between Hayley Williams and an unknown adversary. The song, like "Hard Times", is infused with synths, making it more electronic than any of their previous sound. One downside is that it's very repetitive, but it's nice to know that this 80s sound is something that will pervade the entire album.
The lyrics are still very Paramore, but the vocals are definitely more like their last album than any of the others. Aside from the distressed lyrics, the songs sound like a triumph. The album is very much a throwback to the 80s with its funky sound but also following the path of club-pop revivalists that have been sprouting up.
Ignoring "Forgiveness", which is a ballad of a different calibre, the first real ballad doesn't show up until halfway through with "26", a song of a mellow, hopeful, yearning nature. "Forgiveness" is very much in the vein of Haim, whose sound is soft and staccato. "No Friend" is a constant monologue from Aaron Weiss (MewithoutYou) that replaces Williams' voice.  "Pool" floats. "Idle Worship" explodes. "Caught In The Middle" goes reggae, or at least as much as Paramore would ever delve into the genre. The vibrancy of this album cannot be argued.
Using a ballad as the ending of the album was a gamble for Paramore, but the piano riff beautifully underscores the vocals. It's absolutely stunning. It's a goodbye song.
The grit of Paramore that so many people loved is gone, lost to the synthetic machine sounds, but Hayley Williams' voice thrives in the best way. The instrumental is much smoother and inconspicuous, as 80s pop would be. It may come off as uncertain for a band such as Paramore, but I think the opposite. They decided to change their rhythm and did not back down.
Paramore is a little bit of an enigma of a band. They seem very willing to take the risk of being a crossover rock band in a world where that sound doesn't really make the list of popular music. And it paid off. They've expanded their sound and though this is definitely their most pop album ever, they haven't entirely forgotten their roots. After Laughter is an experiment in whether a rock band can make it in a pop world. It's a success story.
4 out of 5 After Laughter's