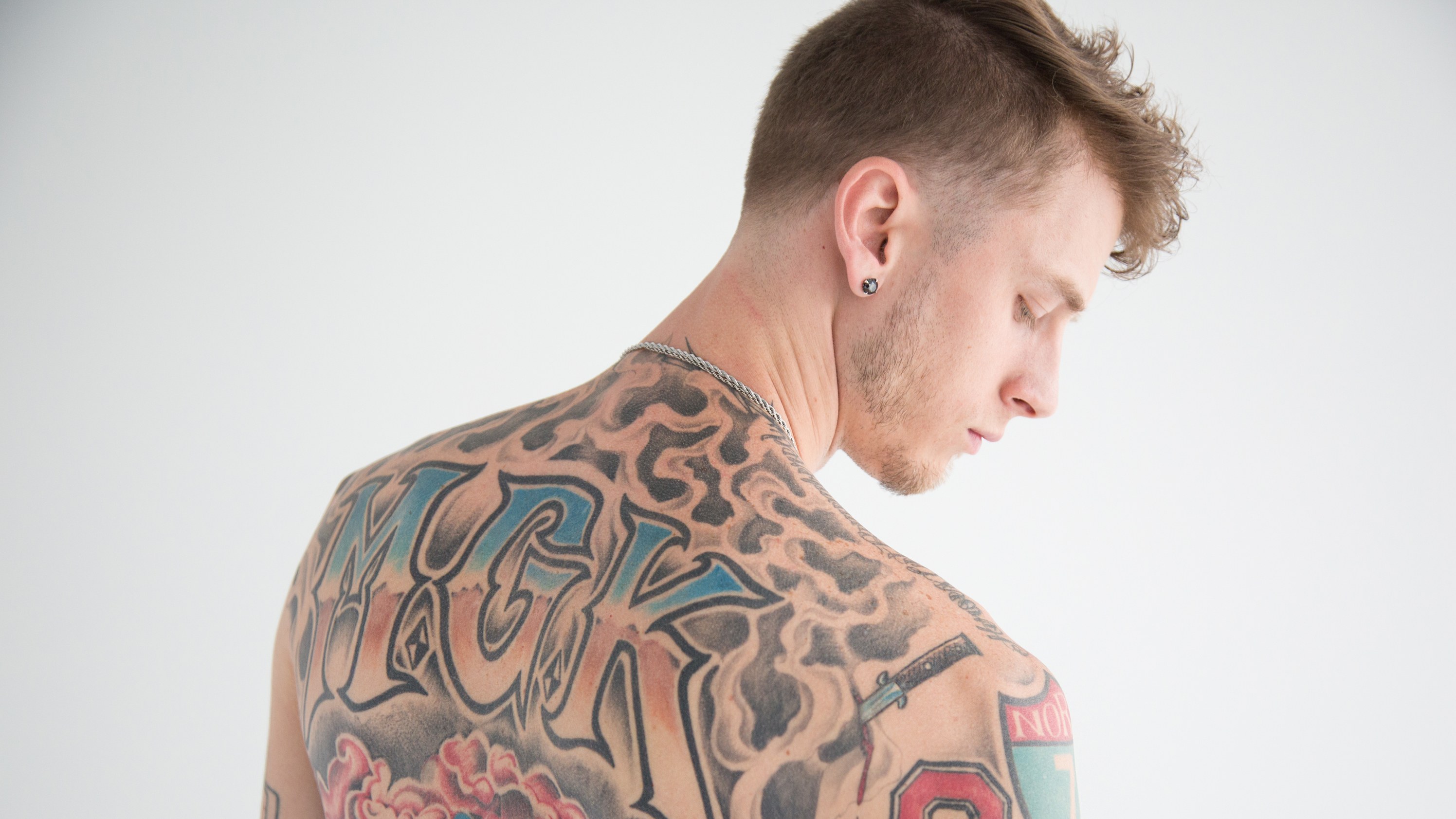 I jumped on the MGK train about a year and a half ago, when General Admission was released. Kelly has two sides: the hyped up rock/rapper that lays down a rat-a-tat progression over his angry style of rowdy, high anxiety performances, and the exposed, tell-all man who raps about some of the hardest experiences in life, opening a window to his past and letting his fans see through him at the most vulnerable level. This is why I love him, and why General Admission meant so much to his fans as well as myself. The raw, crazy Kelly is shown in "Till I die" and "World Series," whereas his past is uncovered in "Spotlight" and "Story of the Stairs." The whole album is so important to him as an artist. He stayed away from publicity and radio attention with this work, and in turn, delivered real, connected music.
This review isn't about General Admission, it's about Bloom. However, I feel it's important to discuss his second studio album (and remember all of his previous works), because in my opinion, Bloom is far different than what we would expect from MGK. We don't hear the fast rap of "Alpha Omega." We don't hear the vulnerability of "Gone" or "Story of the Stairs." I was expecting Kelly to dig deeper in relation to his last album. Instead, he switched gears. We hear a little of his high-register sound in Bloom. "The Gunner" is one of the best, having some resonance of "Alpha Omega" pairing elite lyrics with an elite beat. No other song compares to this one on the album in relation to that side of MGK. "Bad Things" competes for the top song, as Kelly duets with Camila Cabello to give a catchy modern love song, with the chorus based off of Fastball's 1998 "Out of my Head." This song is a radio hit, detailing sexually charged intimacy between two passionate people, lyrics that are laid over a sexy melody and beat.
There are many rappers who try to sing as well as rap on their tracks. Some succeed, most don't. MGK has done a small amount of this before, but not to the amount we hear on Bloom. We first hear Kelly do this in "Go for Broke." In my opinion, Kelly delivers decent vocals. He has a sense of pitch and it's obvious that it's his own voice, not the usual auto-tune that many rappers rely on. He continues this pattern throughout multiple tracks on the album, including "Kiss the Sky," "Rehab," and "Let You Go." Because of this, and the introduction to more instrumentals—Kelly has taught himself guitar these past few years—it's hard to categorize this album under one genre. This could be seen as refreshing or disappointing, depending on your personal music taste and whether or not you are comparing this to MGK's previous works. In my opinion, Kelly may be letting down some fans by not keeping up with his unique flow, yet he could potentially appeal to a broader audience with this new sound.
Throughout this album, MGK takes a journey through descriptions of the fast life, partying too hard, love and loss of relationships, and his thoughts on success and how he got to where he is now. These topics are common, and I wish Kelly gave it all a little more time to really make each line and each song count. I feel as if he did so in General Admission. On the other hand, perhaps MGK is taking a completely new route with his sound, and this is just the beginning. "Let You Go" is something new from him, and if he continues to grow on sounds like that, he could be jumping to a new genre altogether. "27" is a strong way to end the album, with Kelly talking about proving the world wrong with his success, and having hopes that if he were to die young, that he would be remembered through his music. It is a powerful ending to a contemporary turn for Kelly, and although it may not be a growth when comparing to his well-known sound, it could be the birth of a new path for him as an artist.
My hopes are that he will create his next album not only with this new form that he is exploring, but also remember to take it back to his roots a bit more. I dig the crazy, high intensity MGK, and although that side of him was introduced in small amounts with Bloom, I would love to see him bring it back and merge it altogether for the next time around. Perhaps Bloom means a new era, and as an artist myself, I respect his exploration of new ideas, new sounds, and new art forms. I am eager to see what's next for MGK.

3.5 out of 5 Bloom's