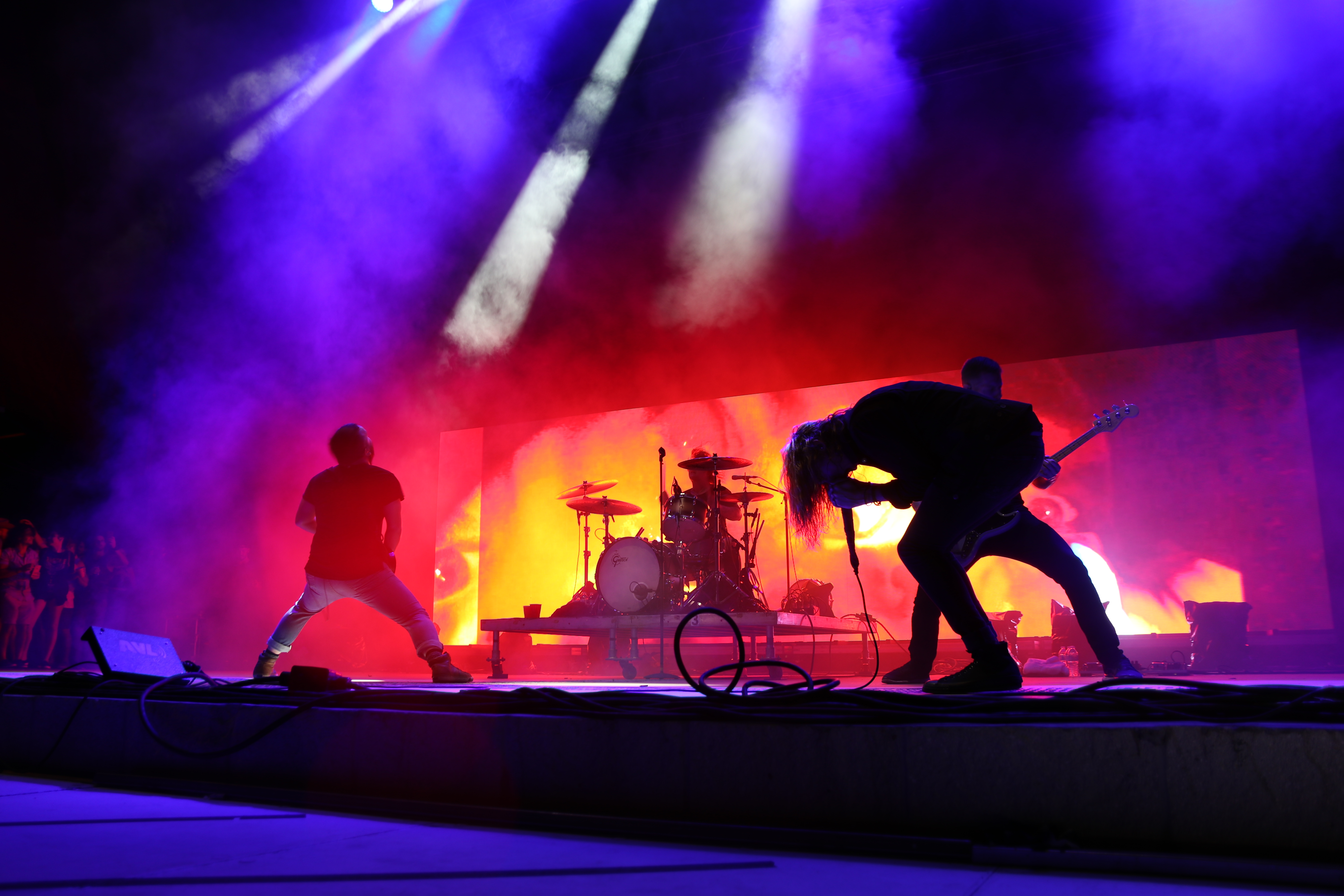 A Day to Remember's Self Help Fest hit Orlando for the first time this past Saturday. Although it rained a bit and at times it was so hot I thought I was going to faint, it was a total blast! The sound was great and the bands were amazing, bringing their a-game. I had a very hard time picking out my favorites, but I categorized my five favorite sets from this past weekend.
Here's a look at my top five sets from 2017 Self Help Fest in Orlando, FL!
---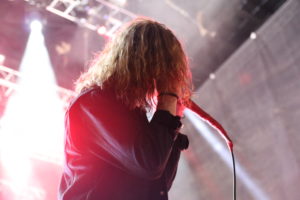 Underoath
Perhaps it's biased to put Underoath at the top of my list, since they are one of my favorite metalcore bands of all time. But even ignoring that, the band put on a show that was high energy, heartfelt, and passionate. Their set, consisting mostly of the classics that the band is most known for, was nothing short of perfect. The music was mixed excellently and every part of the band was working in perfect harmony and sounded just like the record — if not better. Perhaps a lot of the younger festivalgoers were unfamiliar with Underoath's music, but by the end of the set there were plenty of new fans. Underoath's music just has a quality that makes it easy to connect with them, and never was it more apparent than it was with their headlining set this past Saturday.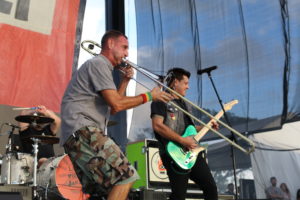 Less Than Jake
I was very intrigued when I heard that ska punk would be making an appearance on a setlist full of hardcore, metal, and pop punk. But Less Than Jake reminded us all of why the genre is loved by thousands. The music was a perfect mix of horns, guitars, and drums topped off by whimsical lyrics. But what really pushed this set to one of my favorites was the stage presence of the band. There was a fan in the audience skanking onstage shirtless, mascots shooting t-shirts into the audience, confetti, and toilet paper everywhere. If you didn't like ska before, you definitely did by the end of this set.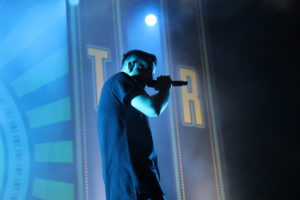 A Day To Remember
A Day To Remember is one of the most popular bands in the post hardcore, pop punk, and metalcore genres and their headlining set was a testament to why. They had a lot of crowd interaction, a big spectacle on stage, and were musically on point. It was bone chilling to hear the entire crowd belt out songs in unison. Did I mention that there were people standing on top of crowd surfers like they were surfboards? This set was great, and was a fantastic way to end the night.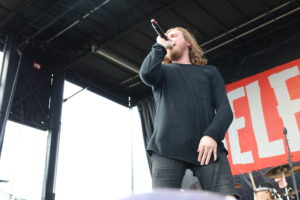 Wage War
Being one of the newer bands on the bill, I was very impressed with the way that Wage War performed. Heavy, brutal, and relentless they delivered some music that made you want to RAGE. The band also brought it on stage; it never seemed like the band was staying still. They were moving, jumping, kicking, headbanding — you name it. And with energy like that, it's infectious. The crowd fed off that energy and despite being one of the earliest sets of the day, there were some of the best pits of the day during that set.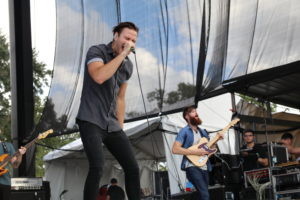 Dance Gavin Dance
Progressive post-hardcore Dance Gavin Dance had a tall task ahead of themselves with trying to recreate their highly technical music live. But they sure did just that. The vocals showed an extreme mastery of range and technique while the instrumentals showed some very, very, VERY impressive work in some incredibly difficult time signatures. The way that it all came together was just so perfect that I couldn't help but give them a place in my top 5.
---
Self Help Fest is hitting Detroit, MI next, and if you missed it the first few times this year, you'll have the opportunity to catch the festival then.
---
For more news from 2017 Self Help Fest Orlando, be sure to keep it locked to SCADRadio.org