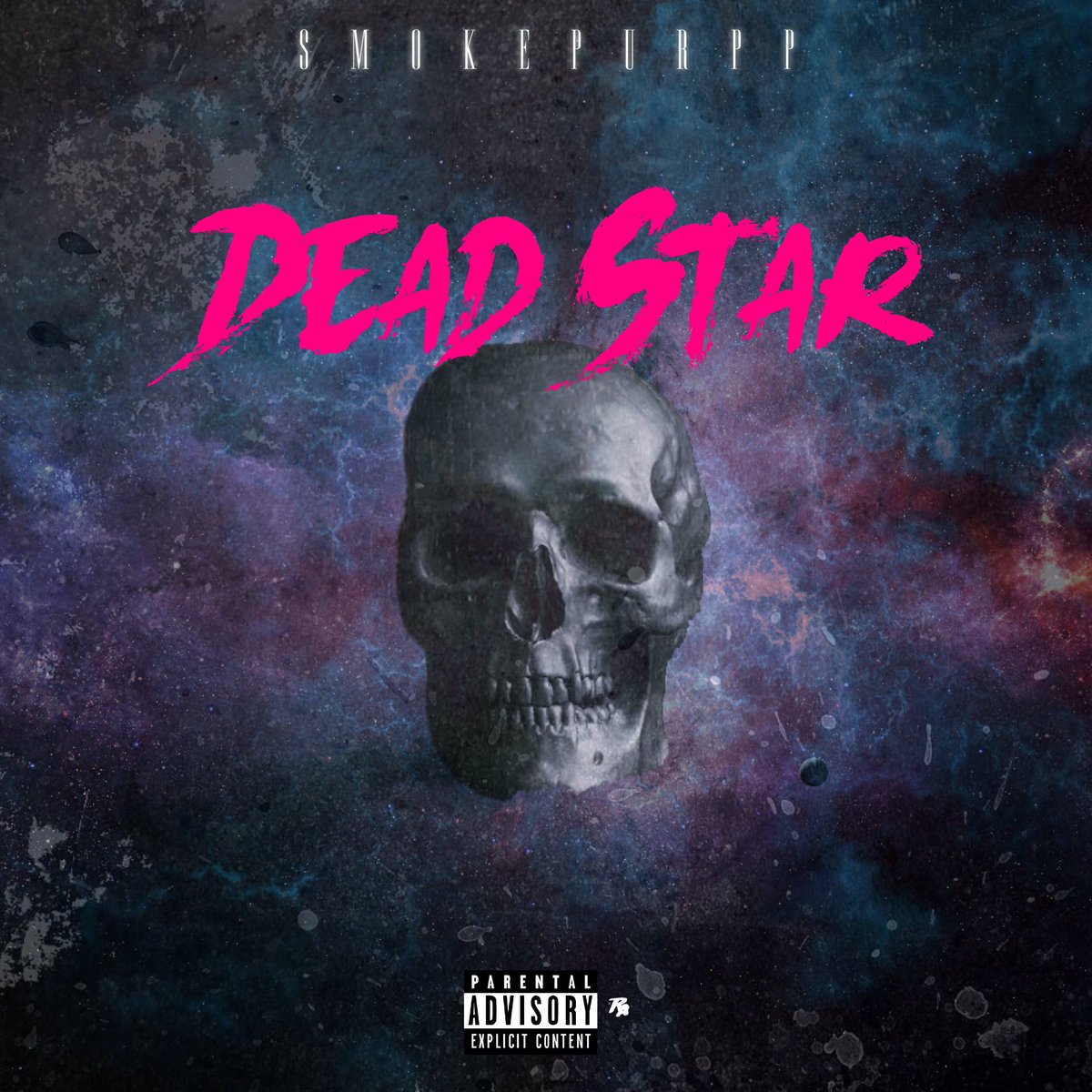 Smokepurpp's newest album DEADSTAR is finally here. After being delayed for a while, fans should be through the roof that it's finally dropped. If you're expecting this entire album to sound like 'Ski Mask' though, then you might be a little disappointed. Keep in mind that Smokepurpp is experimenting with a different style, and there are quite a good number of sleeper hits on this tape.
DEADSTAR is Smokepurpp's take on r&b style trap music. It uses auto tune tastefully, while still grabbing the hard hitting components and lyrical styles of current underground hip hop and trap. With features such as Travis Scott and Chief Keef (the god king) the many bangers on this album come as no surprise. Features as great as these could arouse even the most conservative of Smokepurpp's fans. Songs like "Audi" bring in heavy body booming bass that you just wanna smash furniture to, and "To The Moon" makes you want to vibe out and smoke some of your favorite non illicit substances. Either way, you'll want to get down with this album. Smokepurpp has it all.
In the end though, this new music raises the question of whether or not this is the route Smokepurpp should take as an artist. I think that this new style is more of an experimentation, and not what he plans on sticking with forever. He is showing his diversity with this album, and he's discovered a lot. I can see him taking what he's learned through the creation of this album and maybe maturing it and using it in a more refined way, as many artists do.Whatever he releases next, I doubt that it will be  DEADSTAR.
4 out of 5 deadstars.