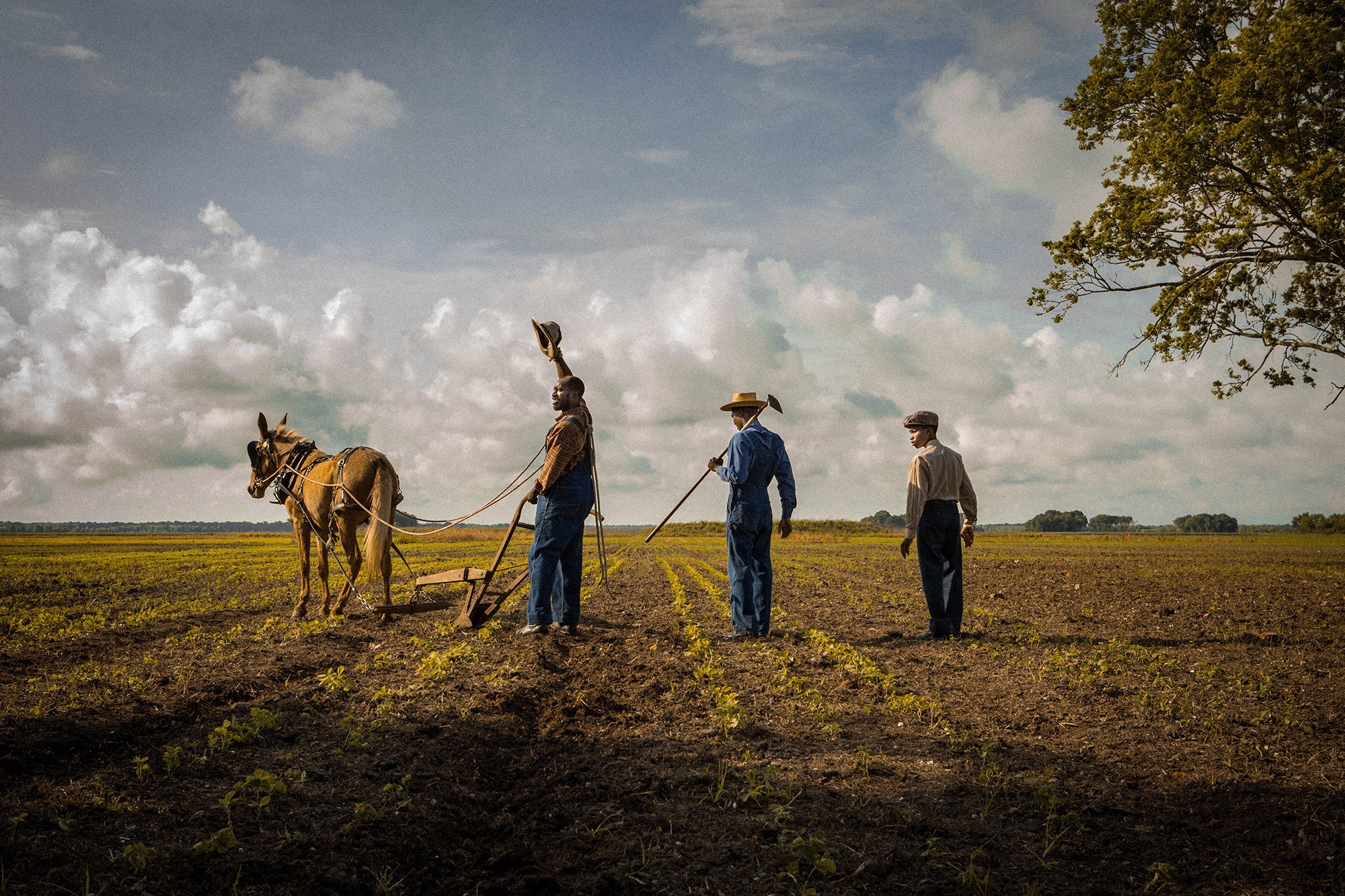 The evening of Sunday, October 29th saw the long-awaited premiere of the Sundance hit, Mudbound. The film was directed by Dee Res, whose list of acclaimed works include Bessie (2015), Pariah (2011). The screenplay was co-written by Res and acclaimed screenwriter/producer Virgil Williams, based off the novel of the same-name, written by Hilary Jordan.
Mudbound tells the story of two opposing families in the 1940's. The first is the Jackson family, impoverished and residing in rural Delta, Mississippi. The heads of the family, Hap Jackson (Rob Morgan) and Florence (Mary J. Blige) have hopes of owning a large property. Meanwhile, the second family, the McAllan's are middle class family lead by Henry (Jason Clarke) and Laura (Carey Mulligan), much like the Jackson's, they aspire to having better living conditions.
The film starts off in unconventional manner beginning with the inner monologues of each character, and although the parallels are established in each monologue it does appear to be a slow burn. However, the wait was worthwhile as we begin to see the conflict emerge in the relationship between to the two sons, Jamie McAllan (Gareth Edwards) and Ronsel Jackson (Jason Mitchell).
The onscreen chemistry between Mitchell and Edwards is undeniable, as the characters mirror each other in a number of aspects. Both sons are decorated World War II veterans and golden children of their respective families. Ultimately both young men are haunted by their pasts and the uncertainty of their futures in racially divided delta. In respect to its character's, Mudbound finds a sincere way to reveal the ways in which they are emotionally confined, mostly through their social and economic backgrounds. At various points throughout the film, Dee Res is able to match these stories and emotions in a poignant manner, with some very consistent and dedicated performances from the cast.
Mudbound does an excellent job of consistently building good tension, with editing and pacing creating a good sense of unrest and leaving no room for the audience to breathe in between scenes. It will at times literally have you at the edge of your seat.
The film especially does a good job about not pulling its punches when it comes to its rawer and brutally honest scenes. Res made sure to address the conflicts of anti-war and racism head on, in a time where political and social issues seem to overlap in a violently manner, Mudbound couldn't have arrived at a more critical point in our society. A sobering reminder that while the horrors of the film might have occurred almost 76 years ago, the attitudes of characters like Henry, Pappy, or Laura are still prevalent in today's society and Mudbound does not try to deny that. Instead, it forces us to examine our roles in it either creating these atmospheres or dismantling them and ultimately forces us to have a conversation.
All in all, Mudbound is a very well-crafted character-driven film full of thrills, family dramas, and critical storytelling. Despite the lack of pace in the beginning, most viewers will find it to be a rewarding, didactic and overall entertaining experiences.
4 out of 5 stars