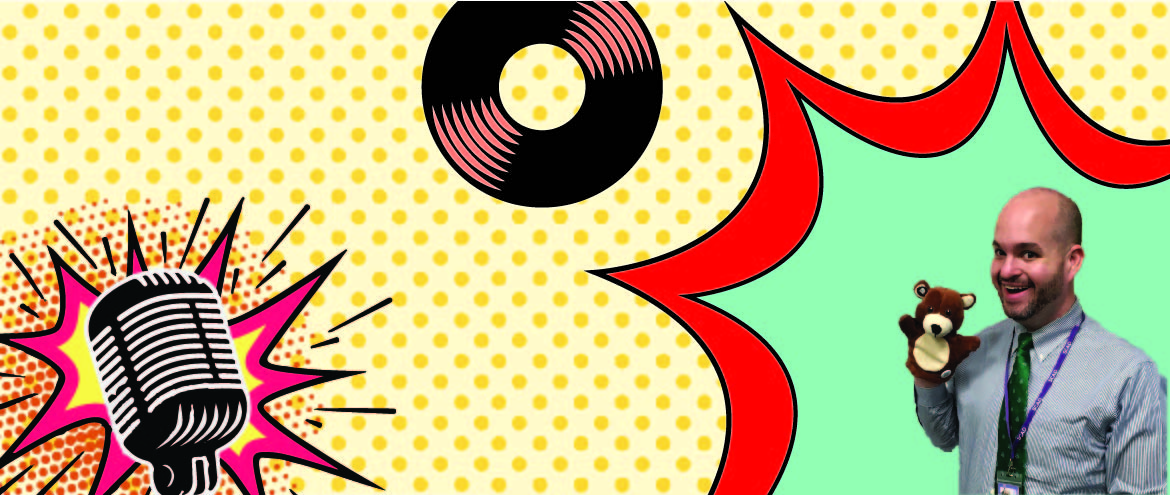 What's your role in SCAD Radio? 
Adviser/Director of Student Media
Why did you initially join SCAD radio? 
I wanted to help SCAD Radio reach its full potential as a dynamic activity that engages students, fosters community, and provides valuable career development. We've made incredible strides toward this goal already, and I'm excited about the future of our program.
What's your radio show about? 
I host a weekly show called "The Peach Pitt" where I feature music created in Georgia or produced by Georgian artists.
What's your idea of a perfect Sunday night? 
I'm an obsessive over-planner, so I enjoy ironing all my clothes for the week ahead on Sunday nights. Fun, right? This is your future, kids.
What's been your current jam? 
While doing research for my radio show, I discovered Anthony David, a Savannah-born r&b singer and songwriter. He has collaborated with SCAD alumna India.Arie for the 2009 song "Words". I've heard that single before, but I never checked out the rest of his work, but it's really impressive, and I like that he's from Savannah.
If you had an infinite amount of money what would you do?
I'd buy a disgustingly luxurious yacht and charter it for a round-the-world, multi-year sailing with my best friends. I'd also endow SCAD Student Media with so much money our student leaders could have cameras for their cameras.
If you want to work with Adam, contact SCAD Radio.