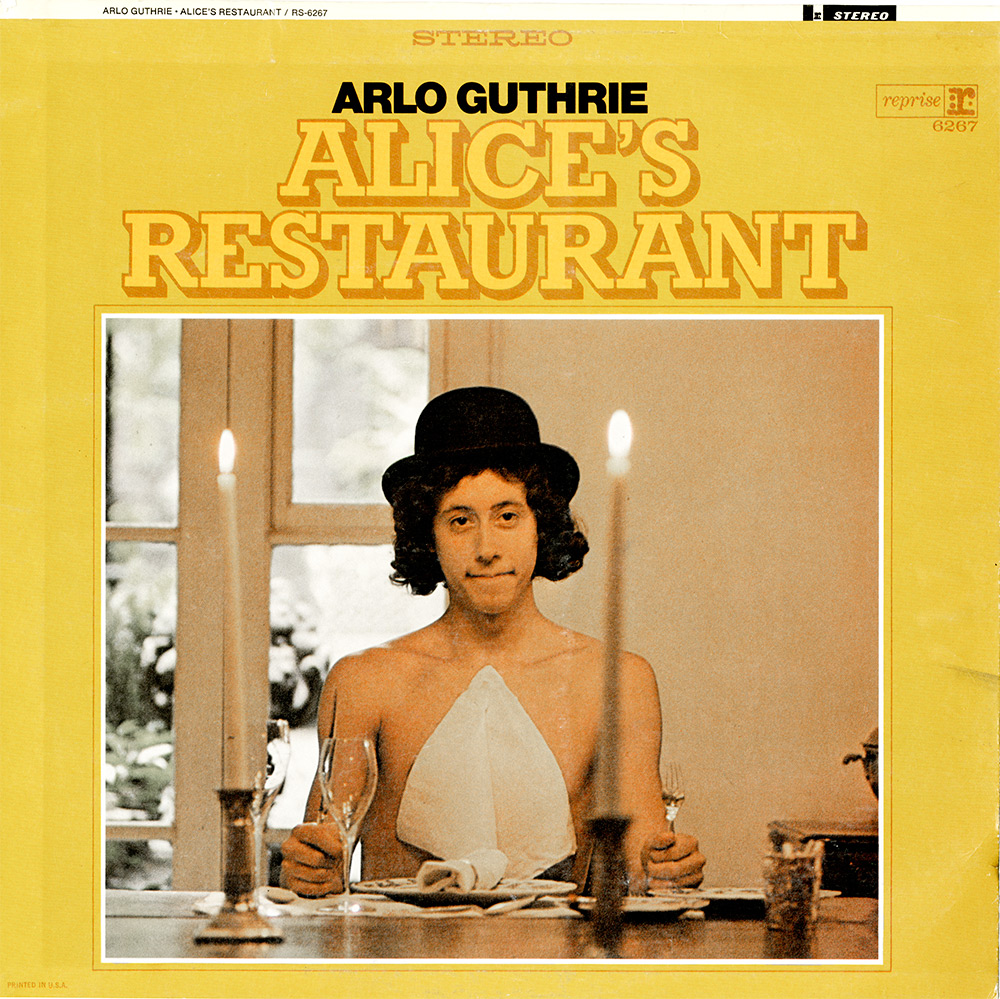 If you're a small-town New Englander who was raised on folk and whose aunts and uncles actively protested the Vietnam War, your family probably holds off on unearthing those non-denominational winter tunes long enough to enjoy an annual listen of a folky Thanksgiving classic. If you meet none of the aforementioned criteria, chances are you've never heard of good old Arlo Guthrie's Turkey Day tale, "Alice's Restaurant Massacree."
This half-spoken, half-sung story begins in small-town Western Massachusetts on Thanksgiving Day of 1965, when Arlo and his pal go to visit their friend, Alice, who lives in the bell tower of a church, just down the street from her restaurant. As a grand Thanksgiving gesture, the two gentlemen load all of the trash bags Alice has accumulated into the back of their truck and haul it to the town dump, which is closed for the holiday. As soon as they realize this, Arlo and his pal shrug and throw the mountain of trash over a cliff, then return to the church for-a-Thanksgiving- dinner-that-couldn't-be-beat.
Arlo goes on to half-talk and half-sing the events that follow: His draft notice is found at the bottom of the garbage heap, he and his pal get arrested for littering, and it's the most exciting crime to have taken place in their small town since God-knows-when.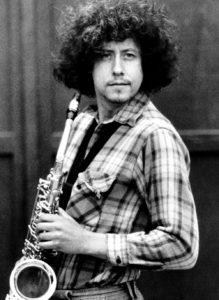 Weeks later, Arlo is getting his physical examination for a war he doesn't want any part in. His first examination is with the psychiatrist, for whom he performs a wild and dramatic soliloquy of:
"I wanna kill!! Kill!! I wanna see, I wanna see blood and gore and guts and veins in my teeth! Killll!! Killll!!"
After his well-rehearsed rampage does little to get him out of the first phase of screening—and after several more hours of questions and inspections—Arlo is asked a simple question:
"Have you ever been arrested?" Oh, has he!
Arlo delivers the most riveting performance of his young life in an effortlessly-strung-together, elaborate orchestra of a story, only to be interrupted by a follow-up question:
"Kid, did you ever go to court?" The orchestra of the elaborate continues.
Finally, Arlo is free to go.
Though "Alice's Restaurant Massacree" is associated with Thanksgiving, it's mostly about protesting and about being the voice of your generation when you feel like your country's doing you wrong. Arlo Guthrie is urging his fellow Americans to walk into their physicals singing their own Alice's Restaurant Massacree so that, if enough people do it, a movement can be born.
This song is a Thanksgiving classic not only because it has a refrain that is catchy as HECK and is heaps of fun for the whole family to hum along to, but because it's relatable on so many levels. For the generation of my dad and his siblings, "Alice's Restaurant Massacree" was extraordinarily relevant to their lives in small-town Massachusetts and to the year my uncle came home from his physical on Thanksgiving weekend with the news that he would not be going to Vietnam.
This eighteen-minute-long call for youths to speak out when we feel that something just isn't right carries an eternally relevant message to our generation today. Like a toe-tapping time capsule of resistance.
The reason the song's powerful message resonates so well is Arlo Guthrie's zesty and comical delivery of his political spiel. He performs an elaborate one-man-show that fully embodies folk music. Complete with a simple chord progression, cheerful finger-picking, and a relatable story that can be carried through generations, "Alice's Restaurant Massacree" is a quintessential piece of the history of American folk.
So this Thanksgiving, I urge you to listen to a holiday-appropriate jam and a half on the way to that Turkey (or Tofurkey) dinner. And if you really want to drown out the sound of political issues being debated in raised voices, I highly recommend you give the full album a listen.