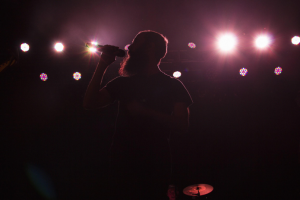 The day before my birthday I sent a desperate message to Rainbow Kitten Surprise via Facebook. It read, "Please, it's my birthday," and to my surprise, it worked.(Little did I know they had actually been responding to my emails all along, but their responses had ended up in my junk mail.) I checked out a camera, drove to Asheville, NC, and shot one of my favorite bands the next night.
It was a sold-out show at the Asheville-favorite venue, The Orange Peel. The line wrapped around the building even as people poured into the venue. Anticipation grew until — hallelujah — the band finally emerged from backstage, kicking off the show with one of their new singles "Fever Pitch."
They progressed through new singles and singalong classics, pleasing new and old fans alike. From their characteristically upbeat songs to bassist Charlie Holt's endearing crazy eyes, to lead vocalist Sam Melo's hairy bare chest (not pictured), to the constant movement on stage, Rainbow Kitten Surprise kept the audience fully engaged from start to finish, even through two encores. They danced onstage and reached offstage. It was a crazy, exciting, energetic show, and I couldn't help but want to jump around watching Sam do the same.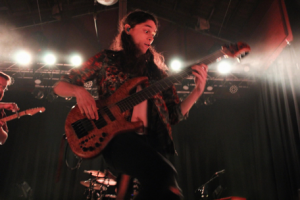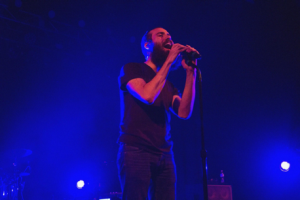 Lucky for you, they released their new album How to: Friend, Love, Freefall a few days after the show, on April 6th. Give it a listen and keep a lookout for a Rainbow Kitten Surprise concert near you.