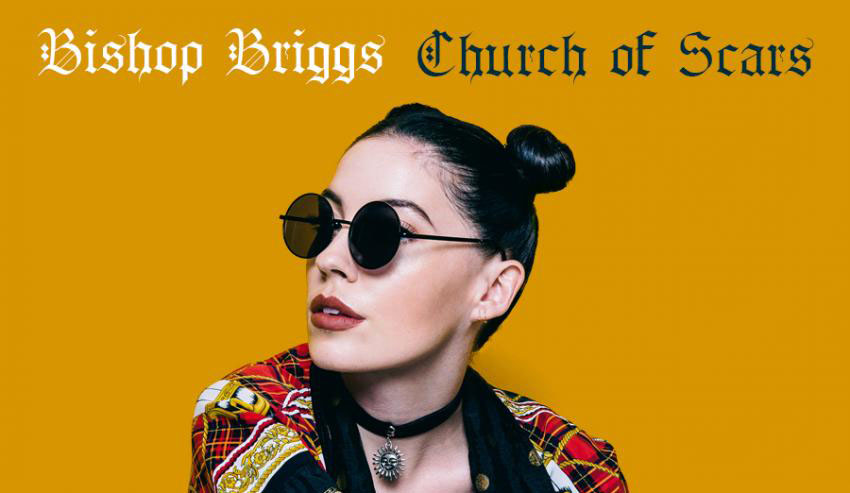 After achieving success with the 2016 single "River", Bishop Briggs' debut album tries to build off the success of the alternative hit. While her booming vocals anchor the 10 songs, inconsistent production stops the album from reaching its full potential. Nevertheless, Church of Scars has its moments.
Despite being released almost two years ago, "River" appears on the album. The breakout single showcases Sarah Grace McLaughlin's range with a hard-hitting chorus that cashes in on a crescendo suggestive of Florence + the Machine. Match that with skeptical lyrics about love that flow about as well as a river would and you have Briggs' most successful song.
While Briggs is a nervous lovebird on that part of the album, she takes on the role of formidable heroine on "White Flag". The track fits the model of a fight song, full of loud roars from Briggs to raise fists in power. It sounds like the type of ballad you'd hear when Katniss Everdeen enters her element and is ready to rebel.
"Wild Horses" is another standout, even being used for an Acura commercial. A delicious bass drop surrounds Briggs once again questioning her relationship. The album's first half mainly touches on insecurities of being in love, as rollicking opener "Tempt My Trouble" has Briggs asking "Why you got it in for me?/Is it cause I bring you to your knees?"
However, part of the reason the album won't take off is due to the fact that the aforementioned hit singles were released in 2016 and 2017, so their place here seems more like an afterthought. As for the LP's second half, none of the hooks catch the bang that made tracks like "River" and "White Flag" succeed in the first place.
Regardless, a solid start for the indie alt-rocker, but Church of Scars doesn't offer enough satisfying new content to please listeners who were fans of the singer's hits from previous years.
Church of Scars gets a modest 7.8/10.