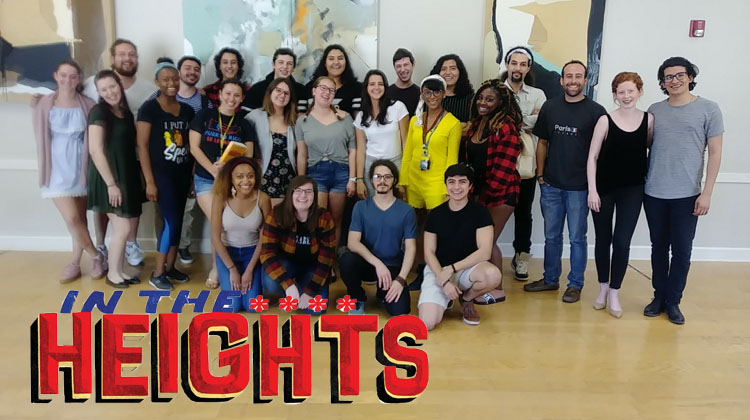 Atencion! Atencion!  SCAD's Alpha Psi Omega and Multicultural Alliance Theatre bring you their take on Lin-Manuel Miranda's In the Heights!
In the Heights is a musical set in the course of three days, taking place in a Hispanic American community in Washington Heights, New York.
Playwright Lin-Manuel Miranda, who is known for his smash-hit, Hamilton, first constructed the popular stage play in 1999 but didn't get the spotlight it deserved until 2005.
The show has been praised for its hip hop and Spanish-infused musical numbers, exciting and authentic dancing, mixed with its amazing multi-cultural ensemble cast! The show and the cast has won many awards, including a Tony and Pulitzer for their album based off the music from the show.
Personally, In the Heights is one of my favorite Broadway musicals because of its sound and heart.
As a person of color, I know how beautiful it is to see your cultural incorporated on a screen or even a stage, however, you don't have to be Latino, or even a minority, to be inspired by the show-stopping play.
These SCAD students have been working hard for weeks just to bring this astonishing Broadway-adapted play to our school. The cast includes unique individuals who are honestly one of the best group of performers I've ever seen.
Check out the musical on May 11-12 at Arnold Hall. Admission to the show is $1.