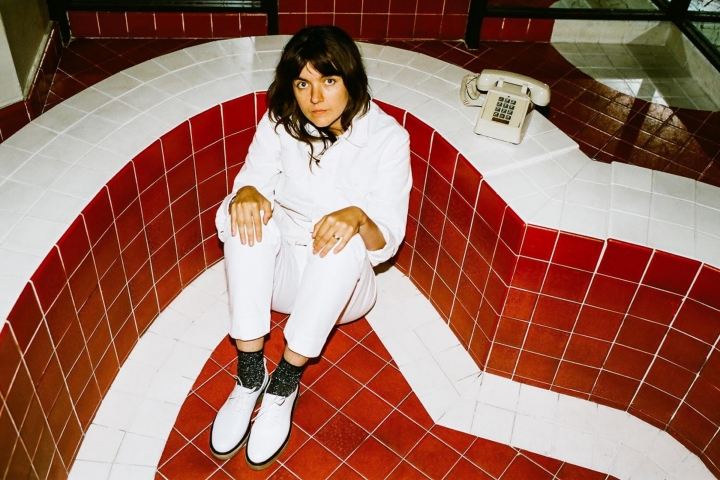 Courtney Barnett tackled angst and depression on her debut Sometimes I Sit and Think, and Sometimes I Just Sit, and straight from the somber, twangy opening riff of "Hopefulessness", her sophomore album seems to be heading down the same route. The line "Take your broken heart/ Turn it into art" sets the stage for a breakup album but Tell Me How You Really Feel comes off more as a tale of sowing things back together. Songs like "Help Your Self" and "Sunday Roast" see Barnett try to help a loved one cope with negative emotions similar to hers, but the LP concludes before we get any kind of resolution. However, this album isn't just about some relationship. General melancholy and the perils of fame are also explored, because would Barnett be a successful indie rocker if she didn't sing about being miserable and depressed? Thankfully, the thoughtful lyricism takes a more glass-half-empty sense of it all, not just a clichéd hollow display of a tortured artist ranting about their unsettling fight against their own everyday lives.
The Australian singer throws herself against the backdrop of being famous and lonely at the same time on "City Looks Pretty". She paints a grim picture of how her fame as changed her as a person, and certainly not for the better. A theme seen before in music, Barnett feels isolated from the life she once knew, with "Friends treat you like a stranger and/Strangers treat you like their best friend" cementing her uncertainty with her new life in the spotlight.
The jumpy instrumentals on "Charity" are contrasted greatly by Barnett's ironic lack of enthusiasm. A song about the insecurity of being a Millennial in this world, the 30-year-old's struggles are relatable to the younger generations. In her signature dry tone of voice, she sarcastically "chants" that "Everything's amazing" before telling her significant other (and perhaps the listener) there's no need to pretend they aren't afraid of what could lie ahead. It's an emotional line that fits with the album's themes of stress and self-doubt, making the tune a standout.
Lead single "Nameless, Faceless" bluntly addresses the all-too-real fear of being a woman walking alone at night. The Handmaid's Tale– inspired track begins with Barnett explaining her sorrow (but certainly not sympathy) for the average creepy guy who preys on women. Before declaring (once again in her entertainingly unenthusiastic voice) "Men are scared that women will laugh at them…Women are scared that men will kill them". It's the simple yet effective lyric writing like this that add to the general dissatisfaction the rocker touches on.
The most aggressive track is also the most grunge-infused as well. Not even 2 minutes long, "I'm Not Your Mother, I'm Not Your B*tch" crescendos with a pounding guitar bit straight out of a Nirvana album. As if the title wasn't clear enough in displaying pure anger, Barnett's suddenly roaring vocals throw up a middle finger to everyone who's ever been condescending to her.
Despite not having any major guitar solos, consistently catchy riffs channeling '90s grunge and alternative make Tell Me How You Really Feel an enjoyable follow up to the star's impressive 2015 debut. While it may not have anything to top her hit from the previous album, "Pedestrian at Best", the LP is very in-tune with her pleasing style.
SCAD Radio gives it and 8.1/10.