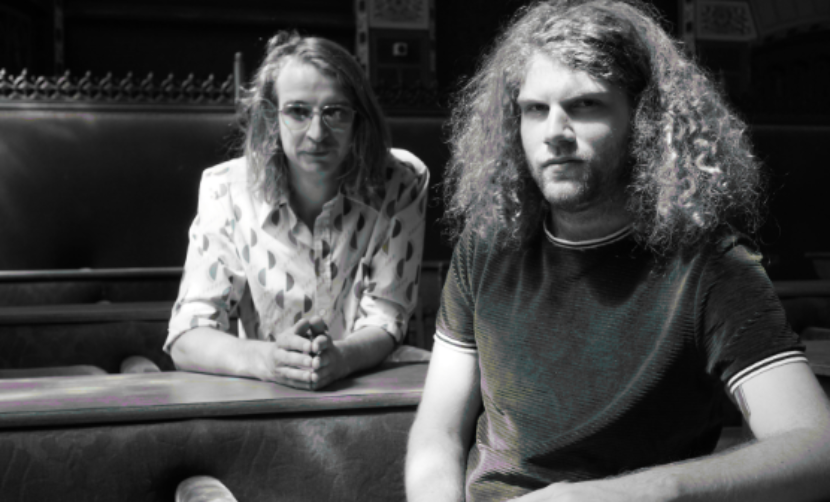 SCAD Radio Content Director Ian Dziura had a chat with Ymte Koekkoek, one half of the Dutch 2-man band Money & the Man.

Both of you are Dutch, so what types of music are popular where you're from that inspired Money & the Man?

I think it's mostly the lack of music that was popular. [My bandmate] Hank is a big fan of The Black Keys and I used to be a big fan of The White Stripes, so when we started the band, we knew 2-man bands. We started the band because I thought singer/songwriter music was really big at the moment, and we found that men with beards were kind of the hipster thing. I found that they had to be more manly instead of singing old acoustic songs and be really emotional. So we started the band because of the lack of "manly" music in our scene
It's funny that you mentioned The White Stripes because I had a question about how you guys consider yourselves to be garage-rock artists and if you were fans of arguably the biggest garage rock band ever, The White Stripes. It seems like you are.

I definitely am, Hank was a bit less of a fan, he's a fan of other Jack White projects like Dead Weather and the Raconteurs, but I grew up listening to The White Stripes a lot, especially songs like "My Doorbell", how simple of a subject the song can be while it's still a very strong song. Their music was an eye-opener for me. It doesn't always have to be politics-intended like Rage Against the Machine or that it shouldn't always be about love, it can be about small stuff like ringing a doorbell.

How did you come across the name "Money & the Man"?

The start of the band was a bit odd because we really didn't like each other that much. We had many common friends, but we didn't see good things in each other until the moment where we accidentally had a jam with just the two of us and then we knew there was a bit more going on than just the two of us hating each other. In June, we decided we were gonna form a band and then we started the band somewhere at the end of August with the next school semester, and somewhere in that Summer break I woke and thought of "Money & the Man". I texted [Hank] and he said "No, I don't like it" and I said "You should speak it out loud, it really rolls the tongue", and I liked the subject that you can see it in a political way or in the way of being the working man not having the money around, so I convinced him that we should take it, and it works pretty good, actually.

What can we expect from the band's self-titled debut album?

World domination, but that's kinda hard since we're not in the power of starting a third world war, so I think we're there for people who can enjoy the music, and I hope that the words press a little, very underground, have our names around a little, then slowly build up an empire, I think. This is a good start for us to grow as a band and let the name grow a little bit on people. We've never been playing outside the Netherlands, and with this album, we can start doing that.
To check out more from this garage rock group, click here.