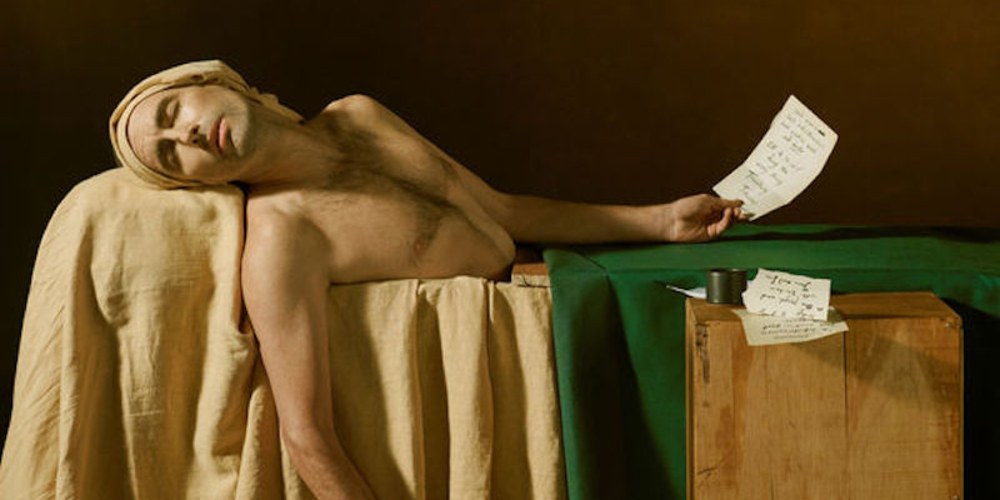 Andrew Bird has one of the most expansive discographies of any artist working today. The virtuosic violinist, whistler, singer, and songwriter almost can't stop creating music–whether it be an album covering the tunes of one of his biggest musical influences; albums recorded in various locations across the country, including a river and a canyon; or making a personal and jazzy full length record, it seems like he's always up to something.
Although Bird has been politically active in the past, some of the lyrics on this latest album, My Finest Work Yet, are explicitly about the divisiveness of politics in America. The second track "Bloodless" directly takes on this issue. Bird's perspective is, as per usual, perceptive, but his words lack their usual grace and metaphor that he's so famous for. At points they almost seem awkward, like in the bridge where he points out that "…it feels like 1936/ In Catalonia". It's an apt comparison, but it hardly fits into the song. Despite these lyrical flaws, the melody and sound are very coy and smooth–they bring to mind the image of a detective in a noir film, slinking around in a trench coat while it rains.
"Bloodless" is perhaps the closest relation in terms of sound to Bird's previous release, Are You Serious, which featured the first songs Bird had written about his wife and son on top of some beautiful, detailed, and sometimes jazz-infused tracks. The rest of My Finest Work Yet strays pretty far from the path that Are You Serious seemed to put Bird down. He's back to writing intellectual lyrics filled with wordplay, which is perhaps something that longtime fans will enjoy. The thing that makes the album fall somewhat flat in parts is the choice to go with a more folk-indie style of instrumentation.
Typically, Bird's music is characterized by creativity and innovation. He made his name in part by creating intricate and fully fleshed out songs with violin, vocal, and whistle loops. It's a little bit disappointing to see him go in the direction of typical and overdone indie. Songs like "Sisyphus", "Manifest", and "Bellevue Bridge Club" exemplify this style.
It's not to say that these songs are bad or unenjoyable: there's still a lot of tender love and care put into these tracks, and both "Sisyphus" and "Manifest" have some of the best lyrics on the album. It's easy to hear the ease with which Bird approaches melody–at this point, it's basically a second language for him. But you just might find yourself skipping these tracks after a couple of listens.
"Fallorun" is one of the highlights on the album: the distorted violin adds a lot of atmosphere, and the driving drums and plucked melody keep the song in a constant state of forward motion and give it an intense build that ebbs and flows. "Don The Struggle" is another one that brings a great amount of energy and heart to the table along with a narrative little message about mistakes made by those who won't have to face the consequences.
Unfortunately, My Finest Work Yet doesn't exactly live up to its facetious title. Despite its inconsistency on a song to song basis, it does provide a cohesive experience overall with some interesting themes to boot. Although it may not be the summit of Andrew Bird's career, it's a reflection of how difficult it is to encapsulate the struggles of the time we live in while packing a punch. Bird even brings this up: how do we fight a war with words without it bleeding out into actual violence? Where's the line?
It's certainly not something that this album solves, but at least it's a nice soundtrack to put on while you're pondering such heavy topics.
SCAD Radio gives this album a 7.25/10.