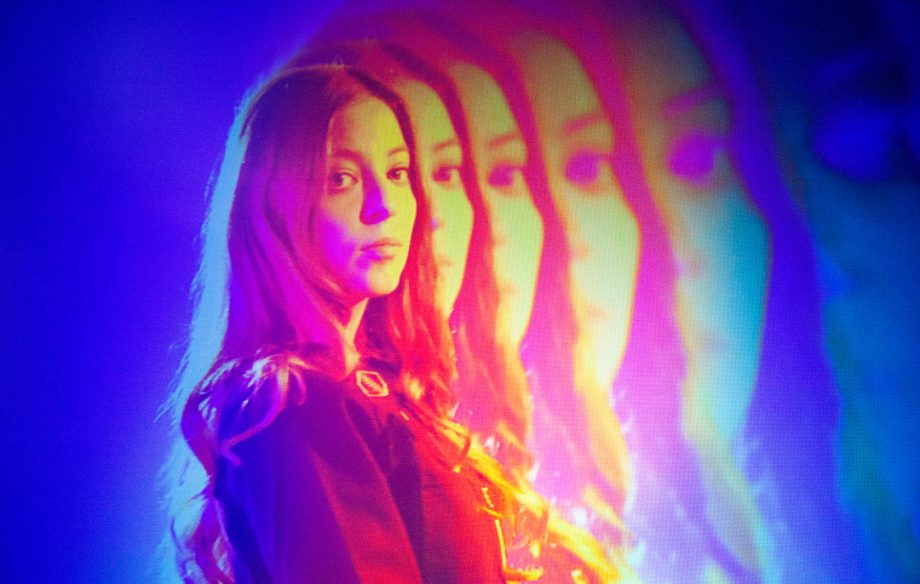 Despite relying on an acoustic guitar, 21-year-old Jade Bird still finds ways to shred on her debut album. Some songs are general lighthearted breakup tunes, but when the instrumentation crescendos, Jade Bird soars. The self-titled LP begins on a so-so note with "Ruins", but her slight vocal uppercuts are a sign of things to come. A tempestuous delivery adds a remarkable amount of spice to her flaming acoustic skills on songs like "Uh Huh" and "I Get No Joy".

"Uh Huh" stands tall as Bird's version of The White Stripes' "Fell In Love With a Girl". Brief, rapidly paced, and ripping, it contains all the ingredients for an indie rock hit. It even properly squeezes in a some fun complaints Bird has against her ex for getting used by his new girlfriend. Bird is certainly not the type of sadgirl songwriter who sits at her bedroom window with a guitar lamenting about her ex. Instead, she's the type who'd scream in his face in the middle of the school hallway and not feel a sense of shame about it.

The album clearly succeeds at its loudest. Another energetic track is "Love Has All Been Done Before", a tale of Bird's romantic skepticism. Simply put, she appreciates the nice guy who's into her, but she doesn't bother to see far into any relationship. It's one of the many songs on here elevated by Bird's roaring vocals commanding the chorus.

Bird doesn't need to put her acoustic guitar on steroids to make good songs, though. Her pen emanates a series of run-ins with less-than-admirable guys, like when she's singing to her drunk boyfriend on "Going Gone". "If you go down, you won't get up again", she demands to her inebriated beau when he craves some drunk sex. It's lines like these and the raging vocals of other songs that set up Bird as a takes-no-sh*t kind of person, an entertaining character to hear from. Because of this, her more vulnerable moments seem out of place, like the sappy "Does Anybody Know".

"The noisier, the better" appears to be the key to success for the British songwriter. The frenetic "I Get No Joy" packs even more punch to the impressive production, making the handful of softer tunes restrictive to Bird, as they don't do much more than squander utilizing her lively voice and guitar. Still, Jade Bird's debut is a promising leap into the young artist's career, and her catalogue will improve thanks to the multiple roof-raisers.

SCAD Radio gives it an 8.1/10.