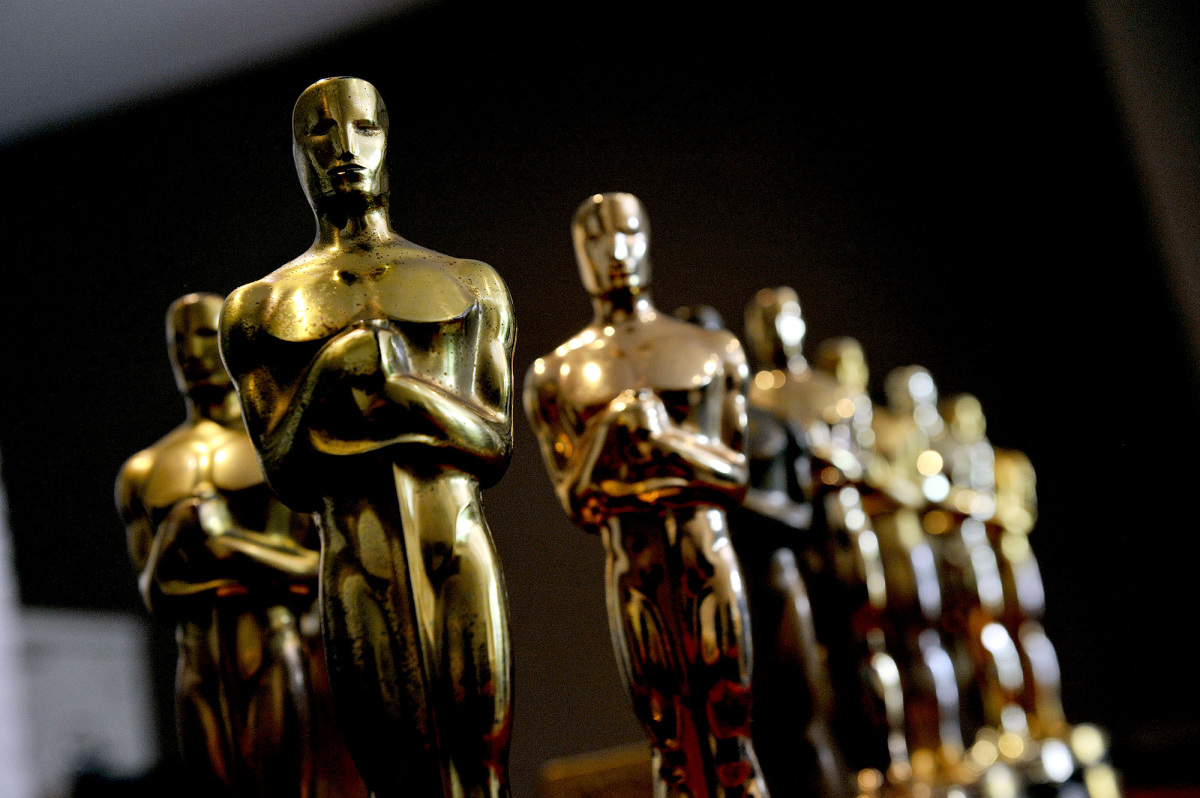 4 Things that Excited Me
La La Land, with 14 nominations, equalled the record previously shared by All About Eve and Titanic. It deserves every single one and even though it won't win all of them, I wouldn't be surprised if it equals or breaks the record of 11 wins held by The Lord of the Rings: Return of the King, Ben Hur and Titanic.
Here's my review: https://scadradio.org/2016/11/04/la-la-land/
Hooray for diversity! While I'm not really a proponent of tokenism (as I feel that it can ultimately hurt the integrity of the very people that seek representation), it's become incredibly evident over the past few years that the Oscars fail to recognize the diversity of voices and stories that are currently being told. 4 out of the 9 Best Picture nominees either starred or were directed by POC (and in the case of Fences and Moonlight, both), and 7 out of 20 acting nominees were POC. That's a huge step in the right direction. #OscarsSomewhatDiverse, I guess?
Here's my review of Moonlight: https://scadradio.org/2017/01/16/moonlight/
Although Arrival wasn't in my top 5 films of the year (it's hovering somewhere around the #10 spot), it's wonderful to see an intelligent sci-fi film earn 8 nominations. I'll touch on this film later when I talk about the snubs, but Denis Villeneuve is one of the most promising up-and-coming directors working today. I also would love to give a somewhat biased shoutout to its screenwriter Eric Heisserer, who I had the immense privilege of interviewing at the Savannah Film Festival.
Here's my interview: https://www.youtube.com/watch?v=UvBW0iItlIk
Here's my review: https://scadradio.org/2016/11/20/arrival/
Amazon made history as the first streaming service to have a film nominated for Best Picture with Manchester by the Sea. It's a great film, equal parts darkly comic, tragic and heartwarming. Amazon also committed to giving the film a sizeable theatrical release (this strategy directly contrasts that of their closest rival, Netflix), and they've reaped the benefits as a result. Props to Amazon for identifying a quality piece of non-commercial film and giving it the push it deserves. They took a gamble by marketing the film based on spoiler-free trailers and positive word of mouth. It worked.
4 Things that Bummed Me Out
As far as I'm concerned, the biggest snub of the night was the Academy's decision to not nominate Amy Adams for her stellar work in Arrival. Yes, the Best Actress field was stacked this year, but aside from Emma Stone, Adams was arguably the favorite to win. She gave one of the best performances of her career in Arrival, and has still somehow never won an Oscar, despite being nominated five times.
Another notable snub was Joel Edgerton for Loving, despite being up against far less stiff competition than Amy Adams. The film works because of Ruth Negga and Edgerton's quiet, understated chemistry, and Edgerton expertly portrays a man trying to stay strong for his family in the face of unconscionable prejudice and hatred. He also sounds and looks completely unrecognizable.
Here's our review of Loving: https://scadradio.org/2017/01/16/loving/
Sing Street was one of the most charming and crowd-pleasing films of 2016, and while I can understand why it wasn't nominated for some of the more high-profile awards (even though Jack Reynor absolutely deserves a nod for Best Supporting Actor), it's an absolute crime that none of its outstanding original songs received their due recognition. I don't know who I would knock out (I certainly think La La Land deserves to have two songs nominated), but I do know that Sing Street makes its original songs almost as fun and catchy as its excellent licensed soundtrack, and since the film features songs from Duran Duran and The Cure (among many others), that to me is quite the achievement.
One of my favorite movies of the year was Taika Waititi's Hunt for the Wilderpeople. It's tough to describe for those who haven't seen it, but I'll try. Imagine if Edgar Wright (director of Shaun of the Dead and Scott Pilgrim Vs. The World, to name a couple) directed a live-action version of Pixar's Up, and wove in the rustic charm of Beasts of the Southern Wild. It's riotously funny, offbeat, endearingly charming, and even more importantly, it's got a real gut to it. It balances all of these tones expertly, and utilizes its epic New Zealand setting brilliantly. With all that said, I can't believe it didn't receive a nod for Best Foreign Film. It's one of the most underrated and underappreciated movies of the year, and I for one am very excited for Waititi's upcoming Thor: Ragnarok.
So, those are my brief thoughts. Overall, I thought there were fewer egregious snubs than in years past. I'll admit, I haven't seen all of the nominated films that I want to see, so I'm making that my mission over the next month.
I'll write a detailed recap of the Oscars after the ceremony, but for now I wanted to leave you with a few recommendations and observations to chew on.
Thanks for reading!