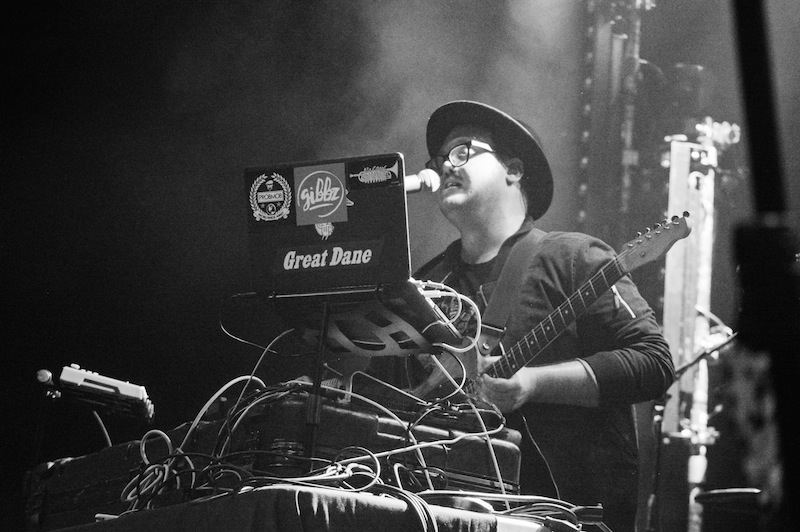 SCAD Radio gets on the phone with Michael Gibney, known professionally as Gibbz.
Based out of New York, Gibbz is a music project that focuses on a fun style of synth pop music. Gibbz is set to take the stage at 2017 Savannah Stopover in Savannah, Georgia. Armed with new music off of his new EP "Oh My God", Gibbz is not an act to be missed at this year's festival.
Here's a look at SCAD Radio's interview with Gibbz.
—
Kush at SCAD Radio: For those who haven't heard of you, what would you say is a good song as an entry point into your music?
Gibbz/Michael Gibney: I think "Love Again" is a pretty good song, or "Stay For Awhile". They give a pretty clear idea of what I do.
Kush: I know you're from the New York metro area. The city has a lot of very diverse and eclectic music every single night of the year. Has this influenced your brand of synth pop style music in any way?
Gibbz: I don't go out that often, really. I'm more of a listener in my bedroom kind of person.
K: Do you have any hobbies outside of music that influence Gibbz in any way?
G: I mean, I like to watch football and drink a lot. Play with cats. I don't know if they affect my music. One thing I like to do is hear people at bars complain about their relationships. Or people like to fall in love when they're drunk, so I like to write about those things. So, if you could say going to a bar is a hobby, then I would say it influences me.
K: I know you play a lot of live shows with a backing band, but what's the recording process like for you? Do you play and record everything yourself?
G: Yeah, I play, record, mix and master everything myself.
K: How's the tour been so far for you?
G: The tour's been really good so far. It's nice to finally get out and play shows that aren't opening for other people. It's really nice to see music that are there to see you because they like your music. It's been a good feeling.
K: Is it hard to balance free time and work while you're on the road?
G: I don't think it's hard to balance free time and work, because I don't really see it as work. I think it's all just kind of heavily scheduled free time. I don't think it's hard at all. I've definitely been on the road for years, before I was a performer. The road is kind to me, as a veteran of it. Just as a performer, it's a little bit more drinking.
K: I heard you recently had your first sold out show in Philly. Can you tell me a little bit about how that feels?
G: Feels really good! It's really nice when there's a lot of people who will spend the money that they have worked for on watching you. I think that's the simplest way to put it. It's really nice. I get down on myself, so when a show sells out, it's like, "Alright! Doing this for a reason."  
K: So you're headed to Savannah pretty soon! Are there any cool things that you'd like to do while you're in the area?
G: Eating in Savannah has always been my favorite thing to do. So, I will definitely be spending a good bit of money on the local restaurants. I'm a big foodie.
K: What can we expect from Gibbz at 2017 Savannah Stopover?
G: You should expect plenty of fine leather goods, strong denim apparel, and great music.
—
Be sure to visit SCADRadio.org for the latest on Savannah Stopover!