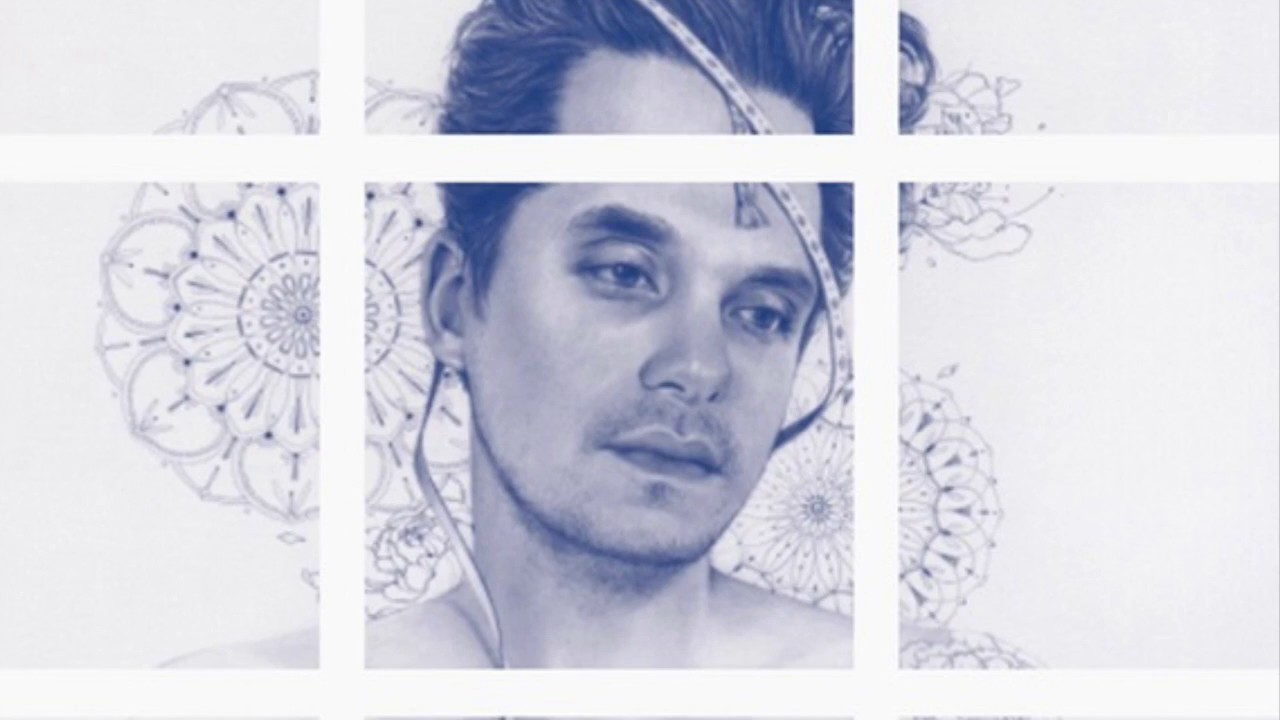 "Parts of me were made by you
And planets keep their distance to,
The moon's got a grip on the sea
And you're gunna live forever in me…"
John Mayer released the final tracks from The Search for Everything this past week; these lyrics are part of "You're Gunna Live Forever in Me," which was released (among three other tracks) in Wave One of the album, back in January. Wave Two, which included four more tracks, was released late February. The full album was released April 14th, which included Wave One, Wave Two, and four more new tracks. It was a smart move from Mayer, who was giving us a sound that brought on mixed feelings from critics.
With these release dates, there can be many different experiences with this album. I chose to analyze while listening from start to finish, rather than through the waves, which were in a varied order. That being said, there were four tracks that resonate with me: "Love on the Weekend," "In the Blood," "Emoji of a Wave," and "Never on the Day You Leave."  
This album encompasses emotions, hardships, the good and the bad, and so many universal truths that Mayer, and many of us, have gone through. "Love on the Weekend" is about appreciating the smallest moments with a significant other, whereas "In the Blood" is dedicated to Mayer's possible fear of internal resemblance to his family. In this track, Mayer opens up about his broken family, and how that may shape who he is today. This is arguably one of the strongest songs on the album, both lyrically and instrumentally. It stands out among the other tracks as a unique take on a question we all face at some point in our lives. Anyone – no matter what sort of music they love – will hear this piece and feel something. It's the sort of song that makes your ears perk up; you'll find yourself wanting to play it again.
Somewhere in the middle of the album, we find "Theme from The Search for Everything." Mayer doesn't have to use words in this piece to evoke emotion. It is a journey of instrumentals, from harmonious voices to country based acoustics. It is a beautiful interlude that leaves the listener to decide what it means for themselves.  
When it comes to an album as a whole, Mayer is looking at his life through a new, evolved perspective. Some critics have called it a breakup album, but it's so much more than that. The songs that do involve his past relationships aren't a bitter love letter. Mayer is talking about a love he lost that was so monumental, it forced him to look in the mirror and face the person he sees staring back. "Emoji of a Wave" discusses the dreaded instances of past feelings rushing back, but being grounded enough to know that it will pass. "Moving on and Getting Over" was finished two years after it started, when Mayer had a new perspective on the relationship detailed in the beginning of the song. "Never on the Day You Leave" is what Mayer says to be the saddest song he's written. Here, he talks about past lovers living with regret and wishing they could go back in time to change what happened that ended things so tragically. He ends the album with "You're Gunna Live Forever in Me," which brings all the emotions expressed throughout the tracks full circle. In the end, that one person who changed him in this way may be gone from his life, but she ultimately made a bigger impact on his life that he thought, even years later. The relationship ended, but she made Mayer face himself, and that imprint will live on forever.
When thinking through the mainstream music industry perspective, this album is not extraordinary, but it's comfortable. To those critics, Mayer isn't impressing them much, and this album may or may not be broadcasted like his previous endeavors were and are. What I take away from this album is that John Mayer is not here to impress anyone. He does not have anything to prove; he has earned his title as an incredible guitarist and lyricist when he was young, and is still a legend in the music industry today.

Perhaps this record is a compilation of what Mayer has always wanted to say and feel in his music. The impression I receive is that he is creating what he wants to create, a sound that feels like home to him. As an artist myself, the level of appreciation for that kind of work is just as great as if he were to have successfully created the industry standard of a groundbreaking album. Us artists have root enjoyments in our work, and sometimes we are never able to go back to that when trying to progress in our fields. Even so, Mayer is completely exposed within these lyrics, pouring his emotions and life experiences onto the table, integrating the words with exquisite and moving melodies. Rather than trying to prove something, or try something incredibly new, Mayer is at home. I feel the passion he has always had deep within these tracks, but in a way that says, "This is what it has always meant to be. This is me." And that, in itself, is extraordinary.

4 out of 5 The Search for Everything albums