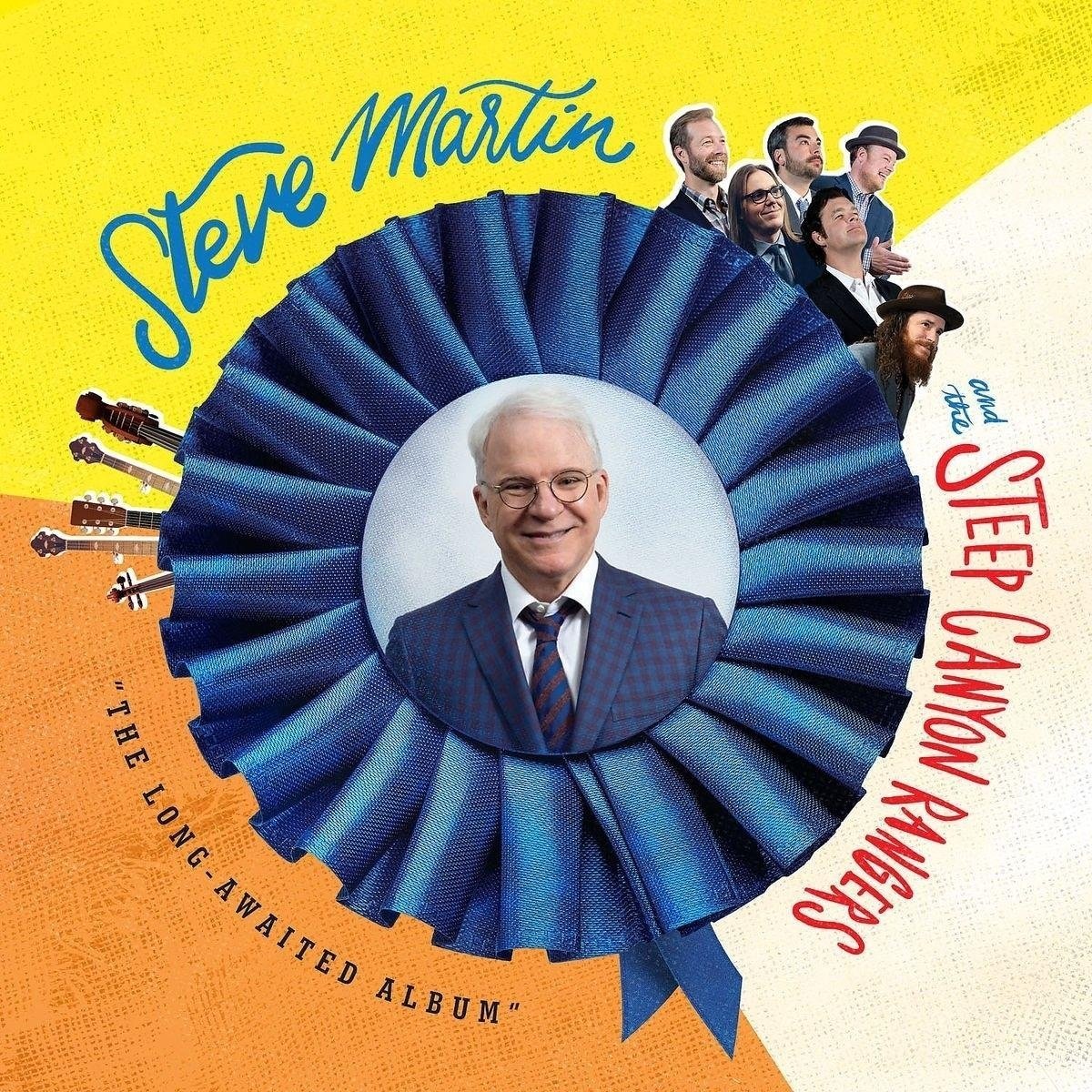 It's no secret, Steve Martin knows his way around a banjo.
In June of this year, Steve Martin reconnected with a certain five piece Blue Grass band to release an album as the group Steve Martin and The Steep Canyon Rangers. Despite the album's name, "The Long Awaited Album" managed to stay under the radar of both Blue Grass fans and Steve Martin fans for some time after it's debut. The irony embedded in this title seems to provide thematic clues as to what the purpose of Martin's new music will be. He spends this album exploring the incorporation of his comedy into his music, something that he has been shy of in the past.
The album showcases a blend of novelty songs and more tender/personal songs, with a whopping five instrumentals sprinkled into the mix. The more comedic tracks feature Martin's vocals, but the group's lead vocalist Woody Platt takes the lead on the majority, typically in the form of sing-songy ballads. Platt's vocal style is certainly an acquired taste. His voice brings to mind the soulful bellowing of many of the artists that exist in today's Pop Country scene. The lyrics on these more soulful songs could come off as border-line cheesy, so it was tracks such as "Caroline" which really redeemed the album for me. "Caroline" embodies the style of Steve Martin's stand-up comedy, and I don't know if I would have made it through the album had it not been for the refreshing breaks of Martin's whimsical punch-line lyrics every now and then.
The instrumental tracks are easy listening. The musicians in this group are undeniably talented, but Martin's banjo always steals the show. It would be great in the future to hear an album which featured Steve Martin as the lead vocalist. Until then, I'll be bumping this album as the perfect soundtrack to long drives on sunny days.
Three out of five banjo pics