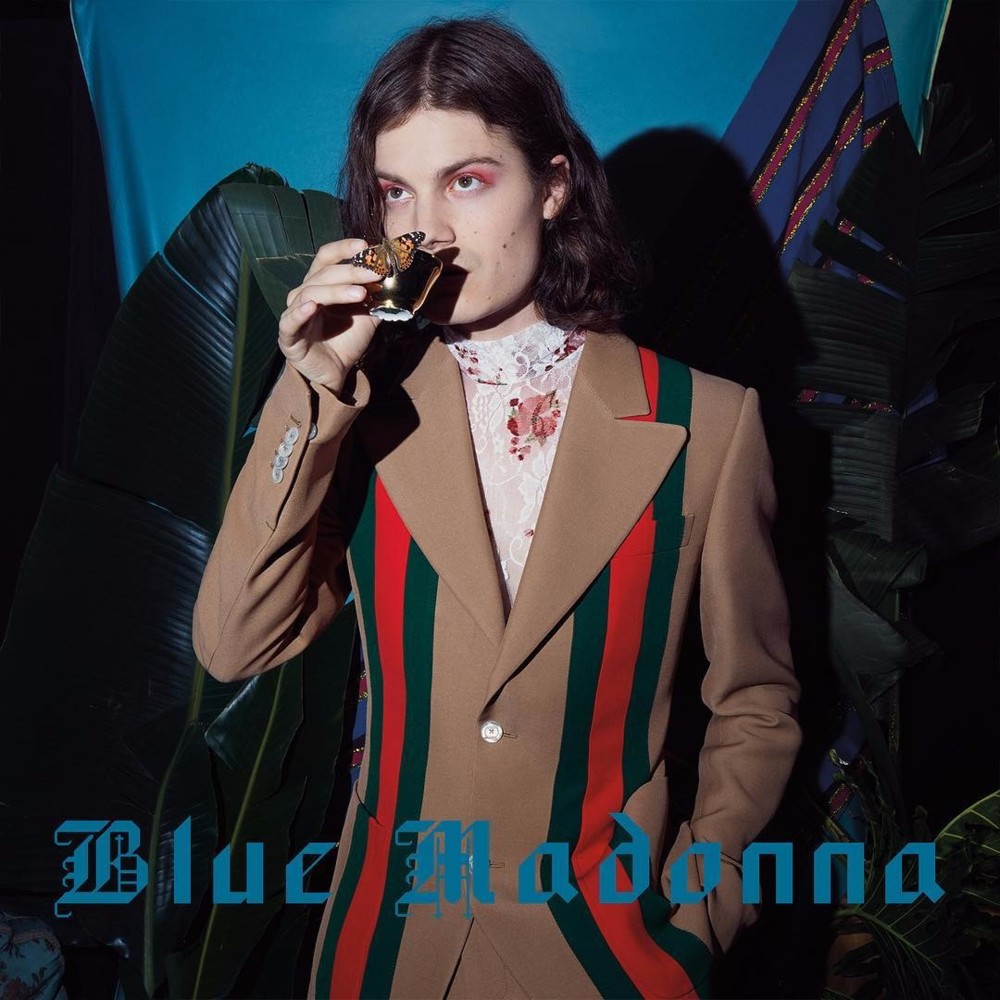 I have died and suddenly came back to life. Børns finally released his new album.
Artist Børns and his debut album, Dopamine, came out in 2015, and I have been not-so-patiently waiting for two years for anything new from him. Børns is like the male version of a manic pixie dream girl. With his long hair, Gucci clothing, and 70s rock/glam sound; I'm completely obsessed.
His first album was a work of art. You might recognize some songs off of it, most famously "Electric Heart", or others like "American Money" and "10,000 Emerald Pools". Not only are his songs beautiful pieces on their own, accompanying them are also magnificent music video companions that uphold his whole Gucci-floral-neon aesthetic.
His sophomore album, Blue Madonna, was released on January 12th of this year. A date of which that I had marked in my calendar months in advance.
Since they've come out, I have been listening to his two pre-released singles "Faded Heart" and "Sweet Dreams". Both songs were unapologetically Børns. Based on the rest of the album that came out later, I would consider those two songs as some of the best on the album. They're a good way to introduce you to Børns if you've never listened to his music and want to listen to his most current stuff.
The album began to gain more attention when it was announced that Lana Del Rey would be featured on the album in the song "God Save Our Young Blood". In my opinion, the song melds Børns and Del Rey's voices with an ethereal, dreamy sense. Which is favorable to both artist's sounds.
My favorite song on the album though is the summery/catchy tune, "Second Night of Summer". The song is the embodiment of the aspects and ideas that I'm trying to better incorporate into my life this year. It makes me want 2018 to be a better year for me and everyone in my circle.
His sound is all his own, and he owns it. The new songs don't stray far from the direction of his first album but also verge on the edge of a 70's pop sound he never fully embraced in his debut album.
3.5/5 Stars