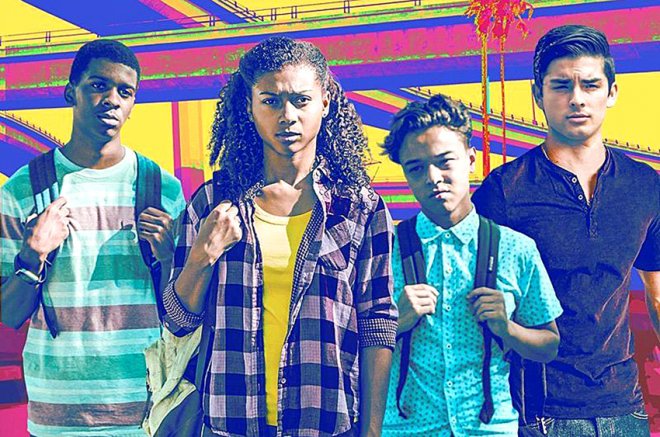 Over the past few years Netflix, has blessed us with amazing shows like 13 Reason Why, Stranger Things, and Orange is the New Black. In March of 2018, one of the best show has come across my television in months: On My Block.
On My Block is a coming-of-age comedy drama about four funny, street-wise friends who must deal with the complications of relationships, high school, and the rough streets of Los Angeles.
The setting takes place in a Latino populated community, where the group of friend's favorite pass time is guessing what kind of gunfire is being roared through the streets.
OMB talks about important issues that take appearance in many urban communities without having the scene to feel like a sitcom's "Very Special Episode."
The cast includes Sierra Capri, Jason Genao, Brett Gray, Diego Tinoco, Stuck in The Middle's Ronni Hawk, and Liv and Maddie's Jessica Marie.
The show has great storylines, excellent character development, and some of television's most memorable music.
OMB's soundtrack consists of music from RAYANA JAY, KIRKO BANGZ, DEJ LOAF, RUSS, KHALID, and more!
One of my favorite songs on the series, "Changes" by DEJ LOAF, gives a sort of "jazz-y" Latin vibes with its eccentric horns and animated tempo.
If you want a great show this summer to watch with even greater music On My Block is the perfect choice.