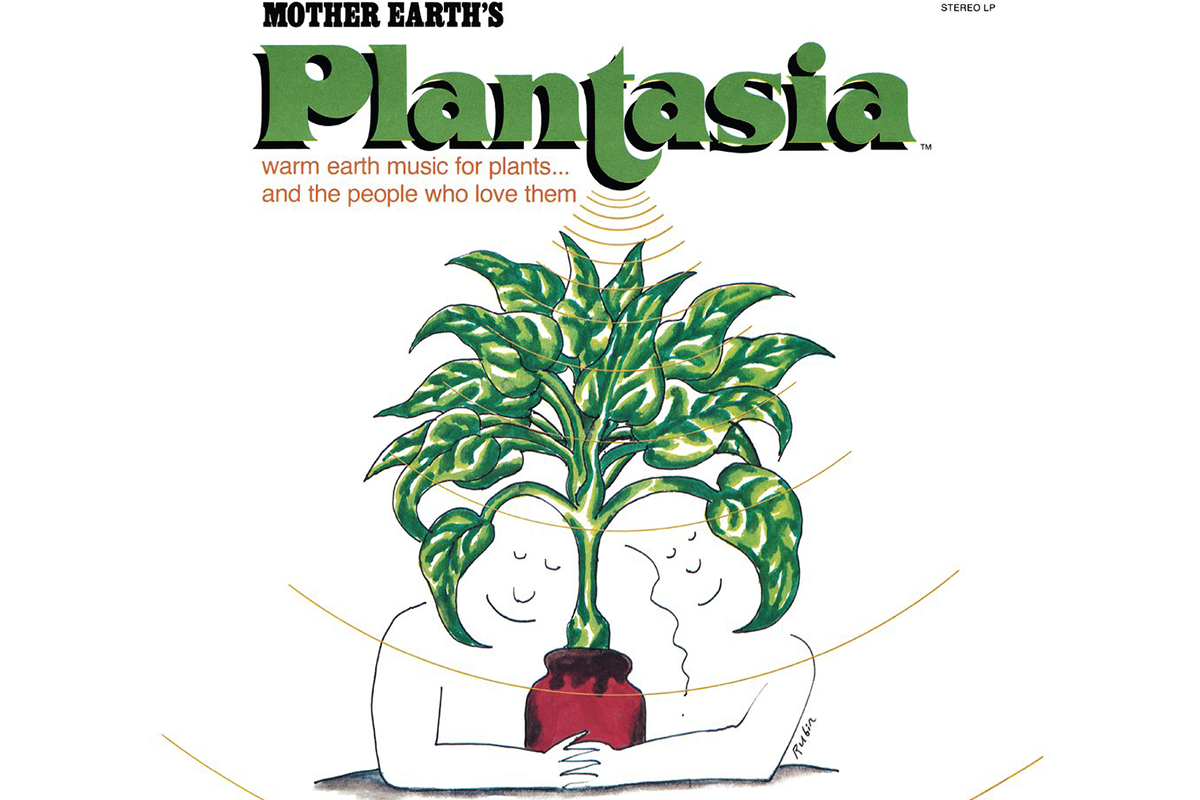 Because it's nearly ubiquitous nowadays, it's easy to forget that electronic music is a relative newcomer. Rather unfortunately, its rise to prominence and history is already being taken for granted–even forgotten.

One cult classic of an album has beat the odds and is now being re-released on vinyl and CD as well as digitally in an official capacity. Although Mort Garson's record Mother Earth's Plantasia has found fame with audiences online for a while, it's been a constant battle to keep the album available for listening for those who didn't own a rare vinyl copy of it. It was notably absent from typical streaming platforms, and many of the YouTube videos were taken down repeatedly for copyright violations. Guerilla videos that consisted of rips of the songs off of vinyl were basically the only way to listen to this early electronic gem. It seemed like the dedicated Plantasia fans were going to have to live in constant warfare with copyright claims.

Luckily, the aforementioned vinyl re-release by Sacred Bones Records of Mother Earth's Plantasia has been complimented by an official YouTube video of the album as well as streaming service access. But this begs the question: why go to all this trouble to save an album that was originally meant to be a complimentary gift to go along with a plant purchase from a greenhouse?

Mother Earth's Plantasia really is a pioneering piece of music. Stuff like this paved the way for a wide variety of electronic music and it led to the popularity of the moog, but most evidently, it made a huge impact on video game music. "Zelda's Lullaby" from Legend of Zelda: Ocarina of Time, one of the most famous compositions in the world of gaming, directly quotes "Concerto for Philodendron and Pothos". It's not just the innovative technology that makes this album amazing, it's also the absolute feeling of wonder infused within these songs. They're grand and sweeping–full of majesty and adventure–but at the same time, so tiny and sweet due to the early electronic nature of the instrumentation.
It's amazing to think of one guy producing this whole thing out of love for plants and playing music–the love and care that went into this record is palpable, and Garson's desire to explore, experiment, and discover has allowed music to proceed onward. The fact that this album and Mort Garson's contributions to music were almost lost to time is a tragedy. Fortunately, for years there have been dedicated people that have spent time and energy to keep this music alive, and finally, after all those years, their efforts have been relieved, and Mother Earth's Plantasia can be listened to with ease.