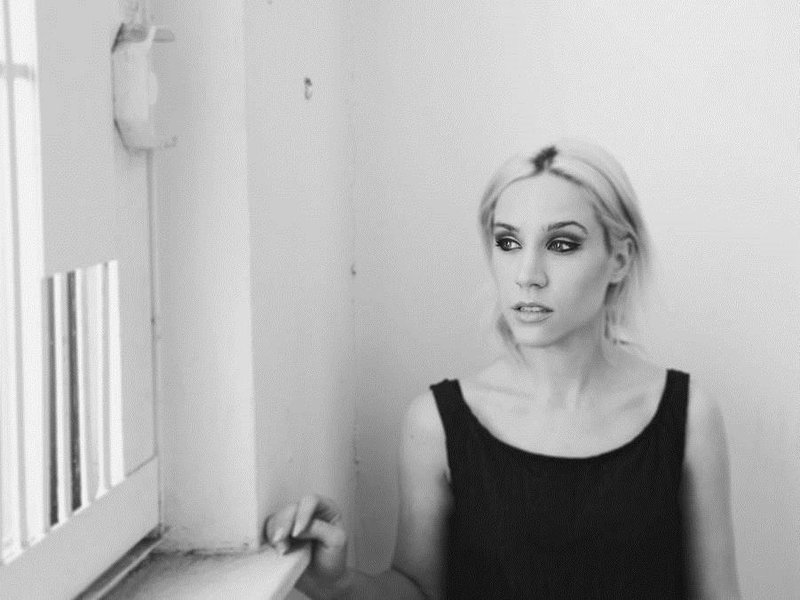 SCAD Radio volunteer Elliot Ferro interviewed Sara Rachele (ra-kelly), a rising star on the alt-country scene.

Your next album Scorpio Moon is out May 31st. Can you describe the new LP in one sentence?

Sara Rachele- Like Emmylou Harris fell down a well and turned into Alice in Wonderland.

Your music combines a lot of elements from folk, country, and pop rock. How do you pull it all together to make the style that you like?

I grew up listening to a lot of '60s pop and for me, the music that I listen to directly informs what I write. I grew up in the South and growing up in Georgia, it sounds a little bit like Americana, but then listening to a lot of old music makes it sound [older]. I think that's why it comes off as a little folk, a little Americana, a little old school.

In an age where more musicians are creating music that's more slowed down and chill, how does your music fit into that landscape?

I just kinda ignore the landscape. I don't know, but I imagine if you ask other artists who are making more dreamy, studio-based music, they'd probably say they ignore it, too. They just make what they wanna make. So for me, I just make what I wanna make.

Your lyrics can be really melancholic. Do they come from lived experience or are they impersonal and just there to help set the mood of a song?

It depends, I generally write from stories of my own. If they're not autobiographical, I'll write some stories I have heard, stories that I find interesting to tell. On this album [Scorpio Moon], there's songs that have previously been recorded by other recording artists, but beyond that, these songs are autobiographical in nature.

Who would you want to collaborate with in the future?

Oh, man. There's so many people! Anybody? Alive or dead? Phil Spector. Which I know is impossible, but you never know!
(laughs)

Your Instagram is very eccentric; lots of black and white photos with interesting quotes. What thought goes behind the posts you make?
I grew up in a family of artists, like, visual artists. I'm a pretty terrible digital artist. I like photography a lot, so a lot of what's on my Instagram is stuff that I've shot myself. A lot of that is stuff that I find interesting artistically, whether it's something I'm working on, something I'm going through, but I love monochrome and I feel really at home with analog music recording as well as 35mm film. I think what goes behind that is a large question, but I'd love to do a photo show at some point and delve a little bit more into how that goes. I write poetry outside of my music, that's a place where I kind of connect words, visuals, and music altogether.