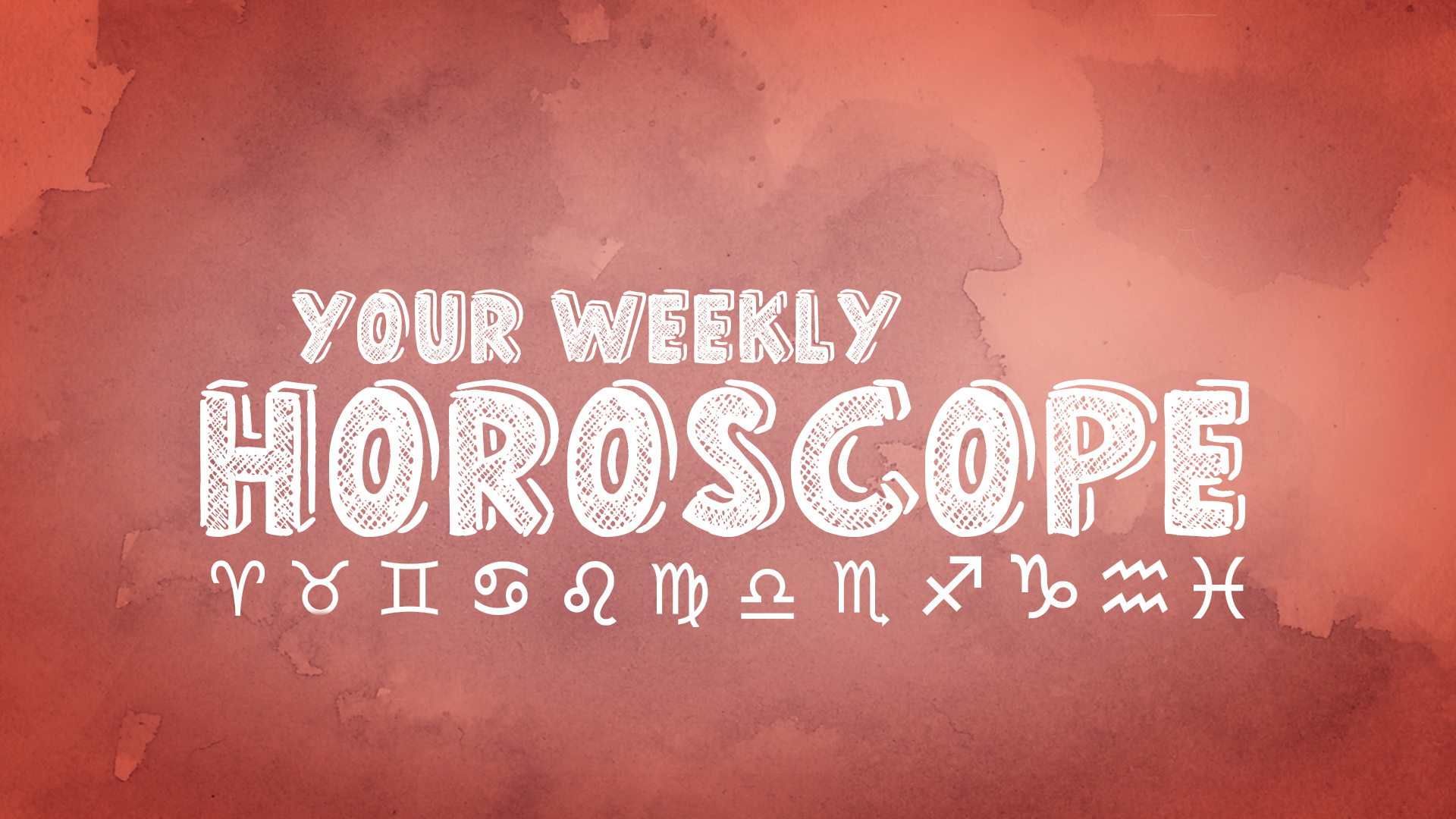 The holidays draw nearer, get yourself ready with this week's horoscope
Aries (March 21 – April 19)
Oh, I hate myself
Oh, I hate myself
Oh, I hate myself
Oh, I hate myself
Oh, I hate myself
Oh, I hate myself
Taurus (April 20 – May 20)
Where are my parents?
Gemini (May 21 – June 20)
Is it a horoscope if we don't know what we're doing?
Cancer (June 21 – July 22)
Don't wear socks, they'll eat your feet.
Leo (July 23 – August 22)
Is that dog? Is this real? Is this a mirage?
Virgo (August 23 – September 22)
Seek the unknown at this time of year. Forget about the unknown before the new year.
Libra (September 23  – October 22)
Is that an Angel Baby?
No! That's his dance moves!
Yes!
Watch my lady honey grooves!
Feed me lots of Jamba Juice!
Call me lady tiger, but I never eat my young
No, no, no
My legs in those pants, a dream!
When I would move, I'd scream:

Watch out for my body rolls!
Watch out for my body rolls!
High kicks!
High kicks!
This is how we do it!
Yes!
Scorpio (October 23 – November 21)
If you speak a second language, confuse people, or else what's the point?
Sagittarius (November 22 – December 21)
She's a ladykiller! No, really. Look out.
Capricorn (December 22 – January 19)
Try caroling this year, but sing exclusively Fall Out Boy songs that came out when you were in middle school.
Aquarius (January 20 – February 18)
The best present is one that's really thought out. Sit and think for hours on just what to get your mom.
Pisces (February 19 – March 20)
The winter stars will keep all your secrets. Scream your secrets to them in the middle of the night. Your neighbor, Derek, however, will not keep your secrets.