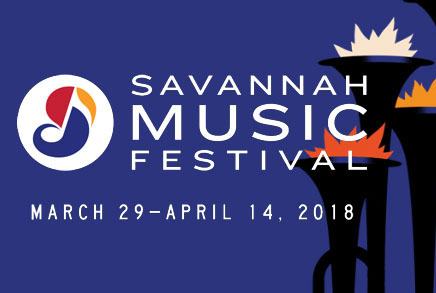 The Savannah Music Festival kicks off today, March 28th, 2018. The annual festival is a multi-genre event, with jazz, blues, and theatrical performances. Over 100 performances will be happening this year, from solo artists to orchestras to bands, as well as films and musicals and much more.
The festival is spread out in the city, with most of the venues happening in the downtown and river-front areas. Venues spread out into the historic district, with some stand alone venues in the Old West Broad Neighborhood and the Victorian District.
Notable performers to check out are Jason Isbell and the 400 Unit, Tedeschi Trucks Band, Gillian Welch, and Audra McDonald. Some events are Jazz on the River and Late Night Jazz Jam.
This year is also the 50th anniversary for Benedetto Guitars. Many performers will take the stage to play jazz on the famous guitars. This event will be tomorrow, March 29th, starting at 8:00pm at the Lucas Theater of the Arts.
The festival will wrap up on April 14th at noon at the Trustees' Garden. The last event will last eleven hours, with three different stages and multiple performers.
You can still get tickets, so head over to the Savannah Music Festival website to purchase them.